SHRLR News & Events
For the latest news and events about the School of Human Resources & Labor Relations be sure to follow us on your favorite social channels.
LinkedIn  Facebook  Twitter  YouTube
---
Upcoming SHRLR Speaker Series - Remote Work as an Accommodation for Employees with Disabilities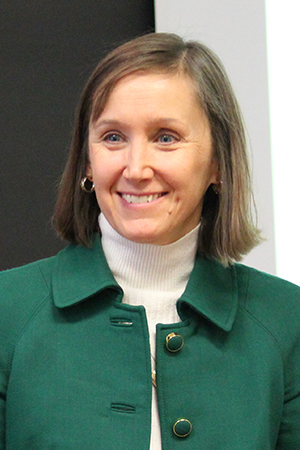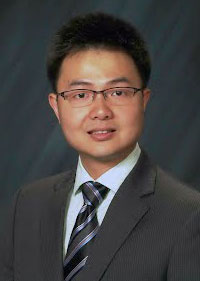 Join us for the upcoming SHRLR Speaker Series on Friday, February 26, 2021 from 12:00pm-1:00pm with Associate Professors Stacy Hickox and Chenwei Liao.
2021 MSU SHRM
Virtual Conference &
Pre-Conference Mixer

Envisioning the HR Future
Pre-Conference Mixer

Thursday, March 18, 2021
6:00pm - 8:00pm EST
Virtual Event

Main Event

Friday, March 19, 2021
8:30am - 3:00pm EST
Virtual Event
SHRLR Associate Professors Jason Huang and Chenwei Liao receive 2020 Editor Commendation award from Journal of Business and Psychology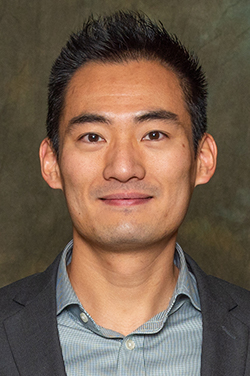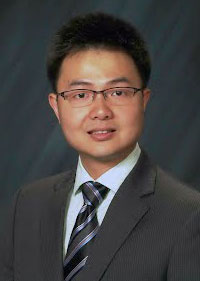 School of HRLR Associate Professors Jason Huang and Chenwei Liao with co-authors Y. Li, M. Liu, and B. Biermeier-Hanson received the 2020 Editor Commendation award from the Journal of Business and Psychology for their paper Just What You Need: The Complementary Effect of Leader Proactive Personality and Team Need for Approval.
With over 1000 papers submitted to the Journal of Business and Psychology, only 11 received this distinction.
SHRLR Associate Professors Stacy Hickox and Michelle Kaminski and Criminal Justice Associate Professor Jennifer Cobbina receive grant award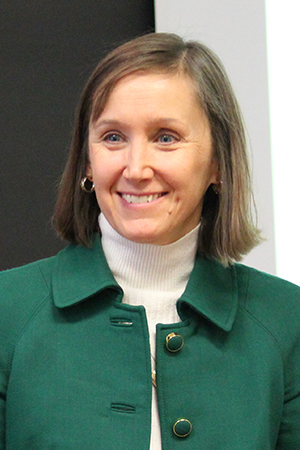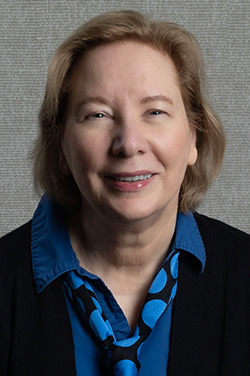 This grant will allow for the training of facilitators to hold restorative practices sessions on MSU's campus to address issues of inequities and workplace incivility related to race, gender, and other innate characteristics among MSU's faculty and staff. Restorative practices are a method for communities to identify ways to address wrongdoing and to provide opportunities for community members to express the harms or impacts of one member's actions. Restorative practices via proactive healing circles have the possibility to impact workplace satisfaction, reduction in cynicism, feelings of exclusion, community building, and organization commitment to MSU. This grant will allow us to measure the impact of implementing these practices and lay the groundwork for more widespread use of restorative practices on MSU's campus.
It is with deep sorrow that we acknowledge the sudden passing of Javier Jerez of Hartford, Connecticut. He was a student at Michigan State University in the School of Human Resources and Labor Relations, and he died in East Lansing at the age of 21 in early December 2020.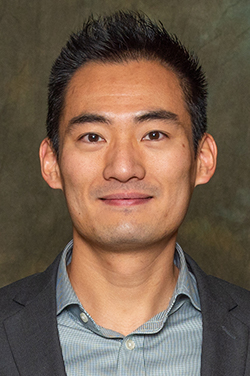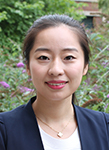 Jason Huang, an associate professor in the MSU School of Human Resources and Labor Relations in the College of Social Science, and former doctoral student Dongyuan Wu have found a nuanced way that people adapt their behavior during interactions with others that can also affect their satisfaction with a social experience.
The research was published online Dec. 2 in the Journal of Individual Differences.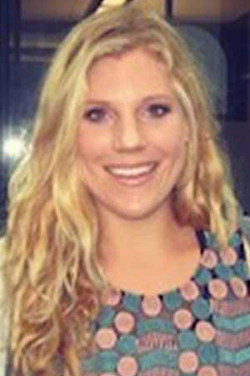 Through this project, MSU seeks to enhance economic mobility through job training, develop and deepen partnerships between MSU and community partners, and shape policies through tracking the working conditions of individuals in the food and restaurant industry.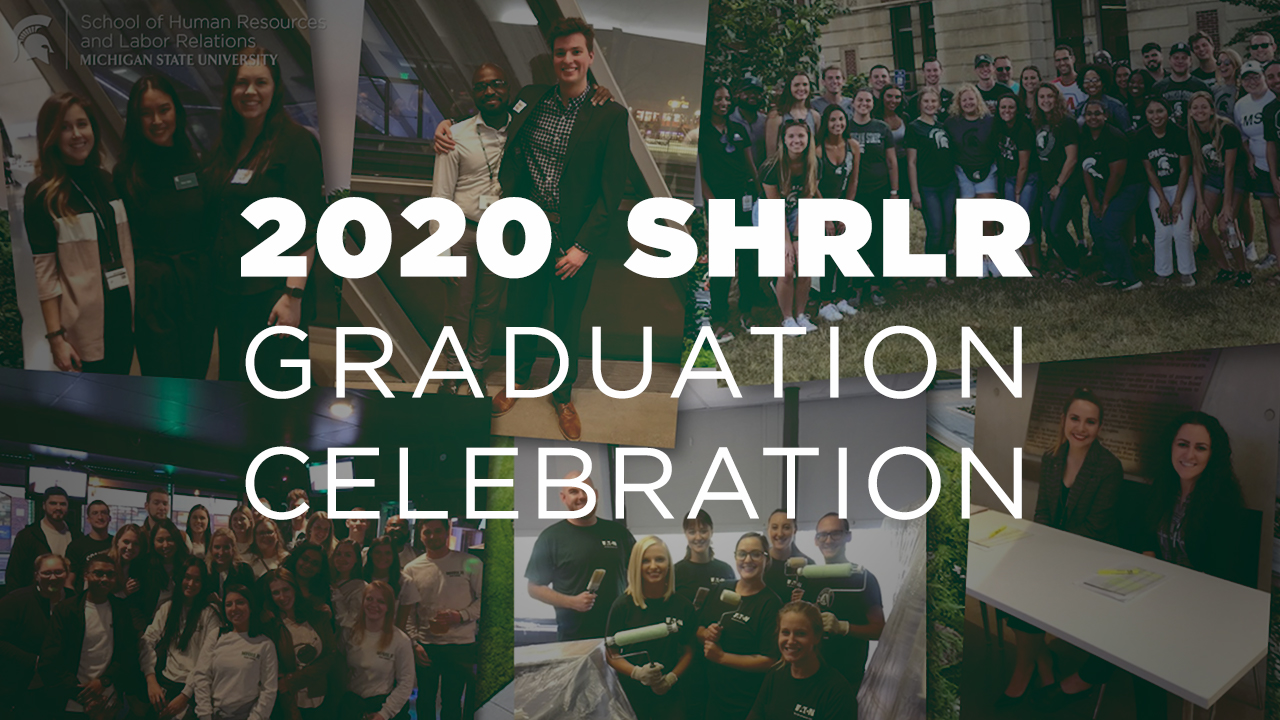 Celebrating our Human Capital & Society, Master of HR & Labor Relations, and Doctoral students. A very special thank you to this year's guest speakers, Associate Provost & Assistant VP of Academic Human Resources, Terry Curry and keynote speaker Darryl Robinson, Chief HR Officer, CommonSpirit Health (Class of '81). Also thank you to student leaders, Kirstie Waller, Jasmine Hunter, and Sarah Sopocy for contributing to the celebrations!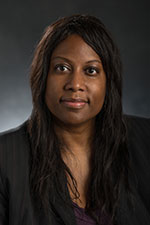 As New Zealand's Prime Minister considers this option for her country, SHRLR Associate Professor Angela Hall joins international news channel TRT World to discuss the potential impact on individuals, businesses, and economies.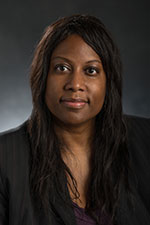 MSU Today: Angela Hall, a professor in Michigan State University's School of Human Resources and Labor Relations, has been tracking workplace dynamics and changes since the beginning of the COVID-19 pandemic and has said that employment will forever be changed as a result of how employers will need to view remote work.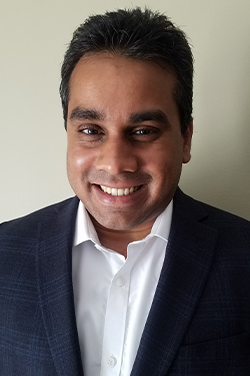 Congratulations to SHRLR Associate Professor Mevan Jayasinghe, this year's winner of the International HRM Scholarly Research Award sponsored by the Human Resources Division of the Academy of Management. Published in the Journal of Management, Dr. Jayasinghe's paper "Perceived Workplace Gender Discrimination and Employee Consequences: A Meta-analysis and Complementary Studies Considering Country Context" is identified by the Academy of Management as the year's most significant article in International Human Resource Management.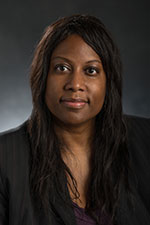 In their article "Tips for Working Successfully in a Time of Social Distancing," Dr. Hall explained that the nation's current state of panic is a call to action for employers to be more transparent — and compassionate — than they have been in the past. She said that virtual town halls, proactively sending update emails, checking in with employees and offering assistance will help keep employees' morale up and their anxiety down.

"Employees aren't all the same, and they won't all have the same needs during this time, and it's important for employers and managers to realize that," Hall said. "There are some who have kids at home that need to be cared for, some whose primary access to the internet is their phone and some who are concerned about how they'll keep their families fed."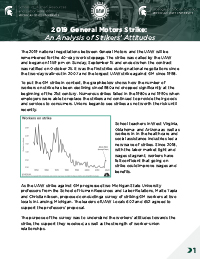 School of Human Resources and Labor Relations Assistant Professors Dr. Maite Tapia and Dr. Christian Lyhne Ibsen in collaboration with UAW International Representative (Ret.) Mark Strolle, conducted a survey of striking GM workers at two Locals in Lansing, Michigan, to understand the workers' attitudes towards the strike, the support they received, as well as the strength of worker-union relationships.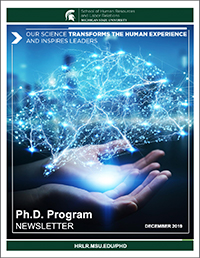 Get to know the next generation of top scholars and global professionals from the School of Human Resources & Labor Relations.
School of Human Resources & Labor Relations Professor and Director, Peter Berg, joined News 10, this past Friday, to discuss the tentative agreement reached between the UAW and GM.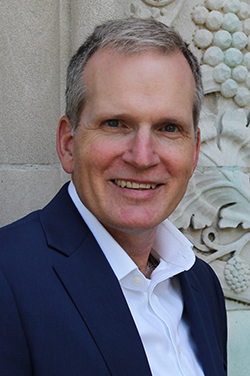 We are pleased to announce the appointment of Peter Berg, PhD, to the role of Director for the School of Human Resources and Labor Relations (SHRLR). Dr. Berg assumes the Director role after serving as Associate Director for Academic Programs for the past four years and as a faculty member in the School since 1999.