Mevan Jayasinghe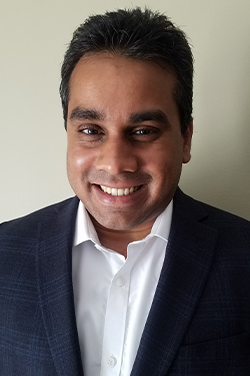 PhD, University of Wisconsin-Madison, Management and Human Resources
B.A., Lafayette College, Economics and Business
B.S., Lafayette College, Biology
South Kedzie Hall
368 Farm Lane, Room S417
East Lansing, MI 48824
(517) 432-2798
CONNECT
---
AREA OF EXPERTISE
International human resource management; transnational corporate social responsibility; high-performance work systems; employment discrimination; human resource strategy; labor standards; global supply chains; job quality; human capital; negotiation and conflict resolution
---
BIOSKETCH
Mevan Jayasinghe is an Associate Professor in the School of Human Resources and Labor Relations at Michigan State University. He received his PhD in Business (Management and Human Resources) from the University of Wisconsin-Madison in 2013.
Research: Professor Jayasinghe is an expert in international human resource management (HRM) and transnational corporate social responsibility (CSR). His work has been published in leading scholarly journals, such as the Academy of Management Journal, the Journal of Applied Psychology, the Journal of Management, the Journal of Organizational Behavior, the Journal of Management Studies, and the British Journal of Industrial Relations. His international HRM research has been recognized by the International HRM Scholarly Research Award from the Academy of Management in both 2015 and 2020 and the Best Dissertation Award from the Industry Studies Association in 2013. For his scholarly contributions to international HRM, in 2021 Professor Jayasinghe was also honored as a Fellow of the Center for International Human Resource Studies at the Pennsylvania State University. Due to his research expertise on labor standards and CSR in the global apparel supply chain, he also serves on the Board of Advisors for the Ethical Apparel Index by North Carolina State University's Supply Chain Resource Cooperative.  
Teaching: Professor Jayasinghe teaches the graduate-level negotiation and conflict resolution course and the undergraduate capstone course in Human Capital and Society (HCS). In 2022, he received the Kruger Faculty Teaching Award for teaching excellence. Since 2020, he has led the development and management of the MSU Human Capital Talent Partnership program, an academic internship program that offers HCS undergraduate students practical learning experiences solving actual organizational challenges and helps create a talent pipeline for participating organizations. He also teaches executive education programs on high-performance leadership.
Service: Professor Jayasinghe is the Chair of Sponsorship and a faculty mentor for the Academy of Management's Human Resource Division. He serves on the editorial review boards for the Academy of Management Perspectives, Journal of World Business, and Human Resource Management Journal. In 2023, he received the Best Reviewer Award from the Academy of Management Perspectives. He also served as the Associate Director for Outreach and Director for Professional Development and Labor Education Programs at the MSU SHRLR between May and November 2021.
---