Doctoral Program
DOCTRAL PROGRAM APPLICATION FOR FALL 2024
Application for Fall 2024 should be available beginning August 1, 2023. For questions, please contact Cheryl Mollitor at mollitor@msu.edu.
Dear Prospective Doctoral Student:
At MSU, we are deeply committed to training the next generation of human resource and labor relations scholars. Our doctoral program is a key part of our mission to be a global leader in the creation, teaching, and dissemination of knowledge about managing human resources, work, and the employment relationship.
As described more fully herein, as a doctoral student in our program you will:
engage in multidisciplinary analyses of complex HRM and labor relations issues
be part of a vibrant culture of community and teamwork among faculty and students conducting meaningful, cutting-edge research
be closely mentored by highly talented faculty members that match your research interests
receive full funding that covers tuition, health insurance, a monthly stipend, and research support for up to 5 years
After reviewing our program and application procedures, please feel free to contact me or other faculty with any questions you might have.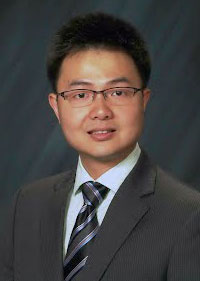 Sincerely,
Chenwei Liao, PhD
Doctoral Program Committee Chair
Associate Professor
School of Human Resources & Labor Relations
South Kedzie Hall
368 Farm Lane, Room S429
East Lansing, MI 48824
(517) 432-2801
cliao@msu.edu