Tina M. Riley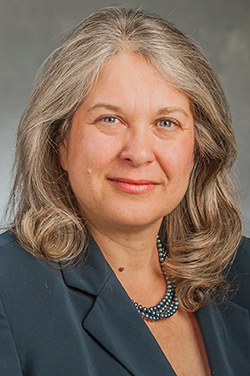 Associate Professor & Associate Director
Director, Professional Development
PhD, Michigan State University, Higher, Adult and Lifelong Education
M.A., Michigan State University, Labor Relations and Human Resources
South Kedzie Hall
368 Farm Lane, Room S423
East Lansing, MI 48824
(517) 432-6267
CONNECT
LinkedIn
---
AREA OF EXPERTISE
Leadership, HR development, adult learning, management development, and education of workers in transition.
---
BIOSKETCH
Tina M. Riley is an Associate Professor in the School of Human Resources and Labor Relations at Michigan State University. She holds a PhD in Higher, Adult and Lifelong Education, with a concentration in Communications, and a Master of Labor and Industrial Relations from Michigan State University.
Dr. Riley is a results-based educator and executive coach with expertise helping individual leaders, and organizations, achieve their full potential through high-impact communications that build trust and promote inclusion and engagement.

She adopts an engaging and holistic approach to teaching that facilitates learners' ability to move from theory to practice. Her teaching style makes complex concepts accessible to graduate students and seasoned professionals alike. Dr. Riley teaches academic and professional development classes on a variety of HR and leadership topics including communications, leadership development, managing change, diversity and inclusion, conducting workplace investigations, and HR's role in cybersecurity.

With her passionate and engaging style, Dr. Riley develops and presents customized leadership development programs for both public and private sector organizations, from manufacturing to the Courts. Organizational leaders and HR professionals from across the globe including Bahrain, Cameroon, Canada, Georgia, Nigeria have participated in her workshops.



---