2020 SHRLR CERTIFICATE IN WORKING IN A VIRTUAL WORLD
In the month of June, the School of Human Resources & Labor Relations is offering this special certification series, for undergraduate and graduate students, filled with real-world strategies for succeeding in a virtual world.
SHRLR SPEAKER SERIES
Postponed until the Fall 2020 semester.
OUR DAILY WORK, OUR DAILY LIVES BROWN BAG SERIES
For the latest news and events about the School of Human Resources & Labor Relations be sure to follow us on Facebook and Twitter.
---
Congratulations to SHRLR Associate Professor Mevan Jayasinghe, this year's winner of the International HRM Scholarly Research Award sponsored by the Human Resources Division of the Academy of Management. Published in the Journal of Management, Dr. Jayasinghe's paper "Perceived Workplace Gender Discrimination and Employee Consequences: A Meta-analysis and Complementary Studies Considering Country Context" is identified by the Academy of Management as the year's most significant article in International Human Resource Management.
In their article "Tips for Working Successfully in a Time of Social Distancing," Dr. Hall explained that the nation's current state of panic is a call to action for employers to be more transparent — and compassionate — than they have been in the past. She said that virtual town halls, proactively sending update emails, checking in with employees and offering assistance will help keep employees' morale up and their anxiety down.

"Employees aren't all the same, and they won't all have the same needs during this time, and it's important for employers and managers to realize that," Hall said. "There are some who have kids at home that need to be cared for, some whose primary access to the internet is their phone and some who are concerned about how they'll keep their families fed."
School of Human Resources and Labor Relations Assistant Professors Dr. Maite Tapia and Dr. Christian Lyhne Ibsen in collaboration with UAW International Representative (Ret.) Mark Strolle, conducted a survey of striking GM workers at two Locals in Lansing, Michigan, to understand the workers' attitudes towards the strike, the support they received, as well as the strength of worker-union relationships.
Get to know the next generation of top scholars and global professionals from the School of Human Resources & Labor Relations.
School of Human Resources & Labor Relations Professor and Director, Peter Berg, joined News 10, this past Friday, to discuss the tentative agreement reached between the UAW and GM.
We are pleased to announce the appointment of Peter Berg, PhD, to the role of Director for the School of Human Resources and Labor Relations (SHRLR). Dr. Berg assumes the Director role after serving as Associate Director for Academic Programs for the past four years and as a faculty member in the School since 1999.
Five Fall 2019 incoming Master of HRLR students were given the opportunity to take a deep dive into the world of HR in Healthcare when they were invited by CommonSpirit Health to attend a two-day, immersive "Healthcare and Human Resources" summit near Las Vegas, Nevada.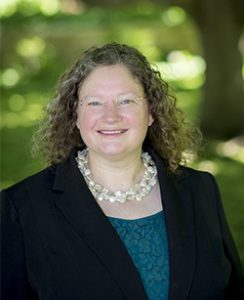 This month, Dean Rachal Croson's blog from the College of Social Science features research from several SHRLR faculty and highlights our proposed interdisciplinary consortium on the Future of Work and Technology.
Four themes from Tapia, Turner, and Sapre's research on what makes young workers actively engage and participate in the labor movement.
Congratulations to Dr. Huang for his promotion to Associate Professor with the School of Human Resources and Labor Relations at Michigan State University.

Dr. Huang's research has appeared in top-tier journals such as Journal of Applied Psychology, Personnel Psychology, Psychological Bulletin, Journal of Personality and Social Psychology, Journal of Management, and Journal of Organizational Behavior. Dr. Huang has been the recipient of the William A. Owens Scholarly Achievement Award by the Society for Industrial and Organizational Psychology.
Managing Director for Vantage Leadership Consulting, Partner, Lead Well LLC and SHRLR alumnus Duncan Ferguson, and co-author Jay Scherer, Managing Partner with Scherer Executive Advisors, examine the 5 traits of a 'Best Boss.'
SHRLR Associate Professors Stacy Hickox, J.D. and Angela Hall, J.D., PhD examine the accommodations people with psychiatric disabilities often need to participate in today's workforce.
SHRLR Assistant Professor Dr. Christian Ibsen and co-author Dr. Maarten Keune's working paper "Organized Decentralization of Collective Bargaining" analyzes how organized decentralization affects collective bargaining in different countries.
School of Human Resources and Labor Relations researchers Dr. Maite Tapia, Dr. Peter Berg, Dr. Christian Ibsen, and PhD candidate Salil Sapre were invited to present their paper "Responding to the Incongruences: Shifting Forms of Worker Representation" at the 2018 MIT Conference: Toward New Theories in Employment Relations.
Peter Berg contributes to U.S. News & World Report article on today's multigenerational workforce
Working Well With Colleagues of All Ages: The modern multigenerational workforce, with its potential for conflict, requires an adaptive and optimistic attitude. Members of every generation bring unique strengths and weaknesses to the workplace. In a recent U.S. News & World Report article examining ways to bridge the gap between generations, School of Human Resources and Labor Relations Associate Director and Professor, Dr. Peter Berg, shared the following: "Older workers hold a great deal of knowledge and skill," says Berg. "They know about processes." Millennials bring an innovative spirit and the desire to think beyond the processes of the past, so one challenge for today's organizations is how to share the essential knowledge, skills, and processes of older workers with the next generations.