Certified Labor Relations Professional - CLRP

  

IS THE CLRP RIGHT FOR YOU?

We offer two Certified Labor Relations programs designed to help you at different stages of your career. If you are not sure which one is right for you, ask yourself the following questions.

Click on each true statement about yourself. The column with the most check marks will be the program best suited to meet your needs.

Certified Labor Relations Professional

Certified Labor Relations Leader

If you have more check marks in this column, you are in the right place!

Continue below to learn more about the CLRP program.

If you have more check marks in this column, the CLRL is the program for you.

 
OVERVIEW
The Certified Labor Relations Professional (CLRP) is a comprehensive training program designed to equip newly hired or aspiring labor relations professionals with the fundamental knowledge, skills, and tools required to excel in a role that has labor relations accountability. This program provides a solid foundation in labor relations principles, strategies, and best practices, ensuring that participants are well-prepared to navigate the complexities of a unionized environment.
PROGRAM OBJECTIVES
MODULE 1: Framework for Understanding Labor Relations
The training program begins by providing participants with a comprehensive overview of labor relations, including its historical context, key stakeholders, the objectives of US labor relations, and the legal framework. Participants will gain a clear understanding of the fundamental concepts and principles that underpin US labor relations, laying the groundwork for further learning.
MODULE 2: Managing in a Unionized Organization
Participants will learn the key concepts and responsibilities of working in an organization where employees are represented by a union. They will develop essential skills in contract administration and utilizing disciplinary processes.
MODULE 3: Dispute Resolution and the Fundamentals of Labor Arbitration
This module will equip participants with the skills necessary to effectively handle employee grievances and determine when cases should be taken to arbitration. They will develop a foundational understanding of the labor arbitration process, the legal landscape of labor arbitration and key factors to consider when selecting an arbitrator.
MODULE 4: Introduction to Negotiating Labor Management Agreements
Participants will learn what it takes to be successful in bargaining a union contract. Topics include the theory behind bargaining, the two most common bargaining styles, and the steps required to succeed at the bargaining table. We also will discuss various union and company tactics that are employed both at the bargaining table and in sidebar discussions.
MODULE 5: Interpersonal Skills
Building strong relationships and maintaining effective communication with stakeholders is vital in labor relations. This module will focus on developing participants' communication skills, including active listening, minimizing bias, building influence and special considerations when communicating with executives. They will hone their critical thinking skills and learn to foster trust, engage in constructive dialogue, and promote positive labor-management relationships.
MODULE 6: Applying the Learnings
Practice and feedback is essential for real learning to occur. Participants will use all of the concepts covered throughout the course to work through challenging case studies. They will have an opportunity to reflect on their learning, clarify their understanding of and ability to apply concepts and identify key takeaways.
Included: Participants will receive a set of note-taking guides/manuals, a Planning and Goal Setting workbook, and links to myriad valuable resources.
WHY CERTIFY?
Professional credentials are more important today than ever before. Earning your professional certification from MSU's School of human resources & labor relations, one of the best and most respected Human Resources/Labor Relations Schools in the country, demonstrates mastery of content and commitment to the field of labor relations.
Stay up to date in this ever-changing field through biannual recertification. MSU's recertification program provides recognition and validation for lifelong learning and professional development in which HR professionals regularly engage.
THE CLRP DESIGNATION
Individuals who successfully complete the course, take part in discussions and exercises, and pass the required comprehensive examination will be recognized by Michigan State University's School of Human Resources & Labor Relations as a Certified Labor Relations Professional. They are entitled then to use the designation CLRP after their name.
Certification is only given to those who attend the entire program and pass the examination. They should expect a notification with their certificate via email two- to three-weeks after the completion of the program.
ADDITIONAL LABOR PROGRAMS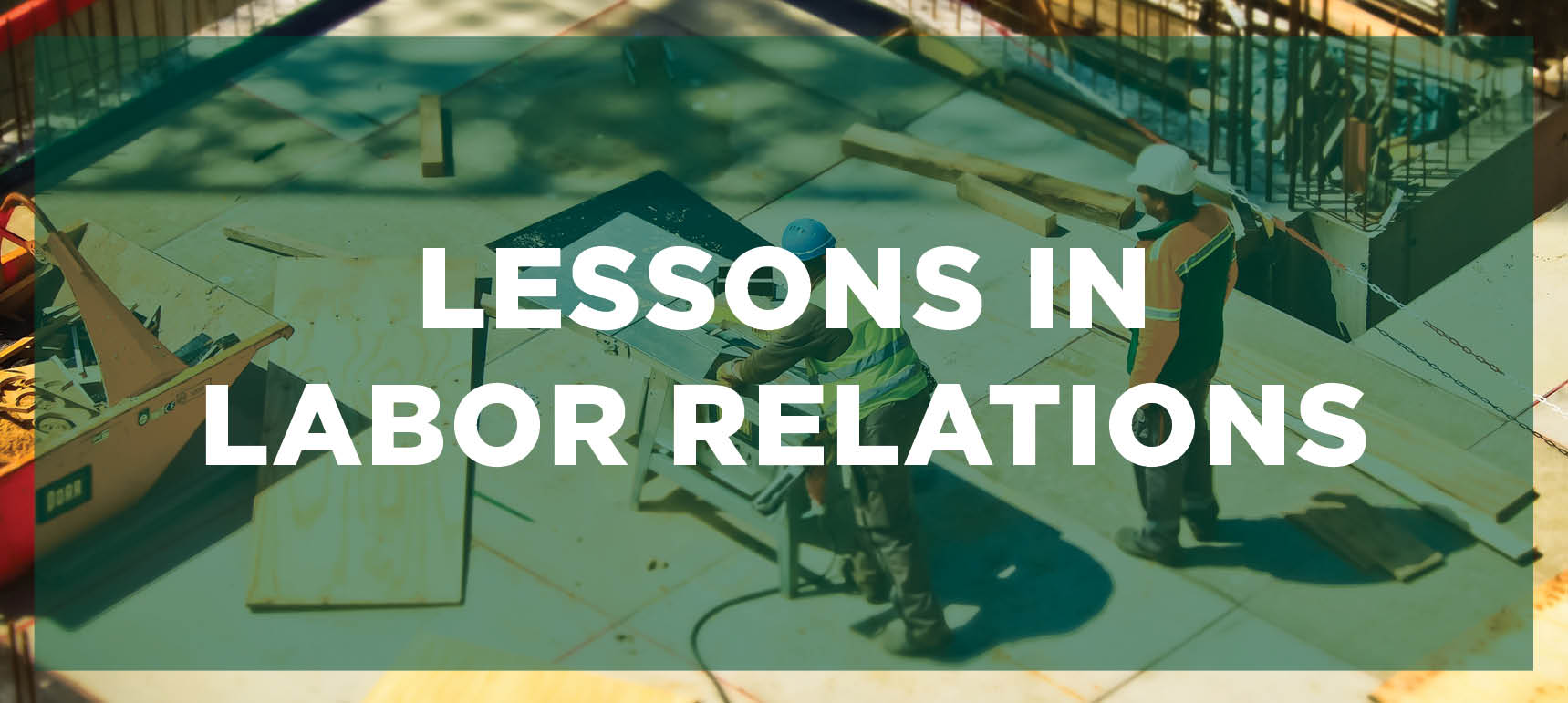 Monthly short courses for management and labor relations professionals 
Prepare for your upcoming contract negotiations
PROGRAM DATES
Select a date to register
February 26 - March 26, 2024 // 1:00pm - 5:00pm ET via Zoom

February 26 - March 26, 2024

Meeting Mondays & Tuesdays
1:00pm - 5:00pm ET
Live Interactive Program via Zoom

 

REGISTRATION FEE: $2,800

PROGRAM SCHEDULE

This is a 5-week program meeting on Mondays & Tuesdays from 1:00pm - 5:00pm ET

Week 1: Monday, February 26 & Tuesday, February 27, 2024
Week 2: Monday, March 4 & Tuesday, March 5, 2024
Week 3: Monday, March 11 & Tuesday, March 12, 2024
Week 4: Monday, March 18 & Tuesday, March 19, 2024
Week 5: Monday, March 25 & Tuesday, March 26, 2024

July 29 - August 27, 2024 // 1:00pm - 5:00pm ET via Zoom

July 29 - August 27, 2024

Meeting Mondays & Tuesdays
1:00pm - 5:00pm ET
Live Interactive Program via Zoom

 

REGISTRATION FEE: $2,800

PROGRAM SCHEDULE

This is a 5-week program meeting on Mondays & Tuesdays from 1:00pm - 5:00pm ET

Week 1: Monday, July 29 & Tuesday, July 30, 2024
Week 2: Monday, August 5 & Tuesday, August 6, 2024
Week 3: Monday, August 12 & Tuesday, August 13, 2024
Week 4: Monday, August 19 & Tuesday, August 20, 2024
Week 5: Monday, August 26 & Tuesday, August 27, 2024
All of our classes include strategies to minimize Zoom fatigue and ensure an enjoyable, informative learning experience.
MSU employee discount available. Please contact Kristi White at whitekr@msu.edu for more information.
INSTRUCTORS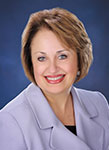 Mary A. Bedikian, JD, is the former District Vice President, Detroit Region, of the American Arbitration Association, an organization for which she worked for 28 years. Her extensive experience in Alternative Dispute Resolution (ADR) spans many sectors and includes training mediators and arbitrators in both the process and substance of ADR. Ms. Bedikian is an instructor for Administering the Labor Contract, Managing Grievances, and Preparing for Arbitration.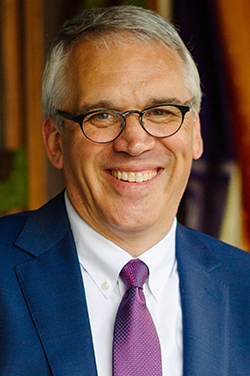 Greg Freehling, MLIR has been leading and managing the relationships and accountability required to create successful labor outcomes for over 30 years. He was the Director of Labor Relations for Arconic at his retirement. In this role, he was accountable for the global labor relations for the corporation. His career spans plant and corporate responsibilities across Alcoa and its spin-off Arconic, as a labor relations manager, human resources manager, and corporate labor relations consulting and administration duties. He is a subject matter expert with an extensive background in contract administration, grievance and arbitration advocacy and contract negotiations. He has provided training, advice, and counsel across Alcoa and Arconic locations in the U.S., Canada and Europe. He's developed and conducted labor relations training programs for labor relations and line supervisors and leaders, and managed stakeholder communications before and during negotiations. In addition, he has been teaching courses for the School of Human Resources and Industrial Relations Professional Development program for the past eight years.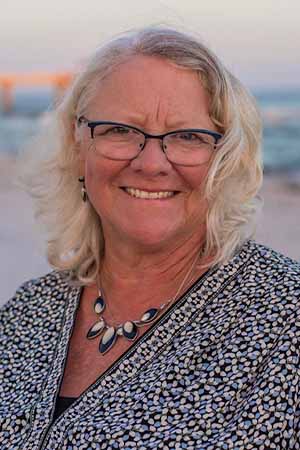 Joan Hill, JD, practiced law for 13 years with a small union-side law firm in Southern West Virginia before taking a position in the legal department of the Paper, Allied Industrial, Chemical and Energy Workers' Union in Nashville, Tennessee. She was the Director of Research and Education for PACE and after the merger, remained in the Education Department of the United Steelworkers International Union in both Nashville and Pittsburgh, Pennsylvania. As an educator, she mostly taught legal subjects including ADA, FMLA, labor law, and labor arbitration.
Before retiring in Alabama, Ms. Hill served as the Southern Board Representative for the United Association for Labor Education (UALE) and on the Steering Committee for the Labor and Employment Committee of the National Lawyers' Guild. Since retirement, Joan has been approved by the Federal Mediation and Conciliation Service Roster of Arbitrators, as a neutral to resolve labor disputes in both the private and public sectors.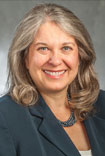 Tina M. Riley, is an Associate Professor, Associate Director, and Director of Professional Development in the School of Human Resources and Labor Relations at Michigan State University. She holds a PhD in Higher, Adult and Lifelong Education, with a concentration in Communications, and a Master of Labor and Industrial Relations from Michigan State University.
Dr. Riley is a results-based educator and executive coach with expertise helping individual leaders, and organizations, achieve their full potential through high-impact communications that build trust and promote inclusion and engagement.
She adopts an engaging and holistic approach to teaching that facilitates learners' ability to move from theory to practice. Her teaching style makes complex concepts accessible to graduate students and seasoned professionals alike. Dr. Riley teaches academic and professional development classes on a variety of HR and leadership topics including communications, leadership development, managing change, diversity and inclusion, and conducting workplace investigations.
With her passionate and engaging style, Dr. Riley develops and presents customized leadership development programs for both public and private sector organizations, from manufacturing to the Courts. Organizational leaders and HR professionals from across the globe including Bahrain, Cameroon, Canada, Georgia, Nigeria have participated in her workshops.
One or more instructors listed above will be teaching
REGISTRATION POLICY
Registration will close 2 business days before the start of the program or earlier if program enrollment reaches capacity.
CANCELLATION POLICY
Cancellation more than 30 calendar days before program start date: Full refund
Cancellation 14 – 29 calendar days prior to program start date: 50% cancellation fee, remainder of program fee refunded
Cancellation 13 or fewer calendar days prior to program start date: No refund
Cancellation fees may be waived if the participant registers and attends the same program within 12 months. Fees may only be waived once.
Participants may send a substitute from the same organization for the same program and date by notifying Kristi White via email at least 5 calendar days in advance of program start date.
MSU reserves the right to cancel programs when enrollment criteria are not met or for conditions beyond its control. Any additional costs incurred by the enrollee of canceled programs are the responsibility of the enrollee.
ADDITIONAL INFORMATION
MSU's Federal ID Number is 38-6005984
Business casual attire.
Please, no audio or video recording.
RECERTIFICATION CREDIT HOURS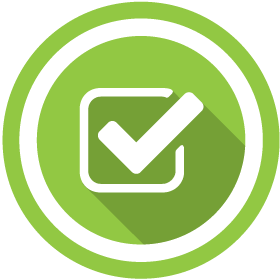 This program has been approved for 32.5 continuing education credit hours towards Professional Development Program recertification.
Learn more about Recertification
Questions? We would be happy to answer any questions you may have regarding this or any of our training programs. Please contact Program Coordinator, Kristi White at whitekr@msu.edu.