Certified Labor Relations Leader - CLRL

REGISTRATION: $3,800
  

IS THE CLRL RIGHT FOR YOU?

We offer two Certified Labor Relations programs designed to help you at different stages of your career. If you are not sure which one is right for you, ask yourself the following questions.

Click on each true statement about yourself. The column with the most check marks will be the program best suited to meet your needs.

Certified Labor Relations Professional

 

Certified Labor Relations Leader

 

If you have more check marks in this column, the CLRP is the program for you.

If you have more check marks in this column, you are in the right place!

Continue below to learn more about the CLRL program.
OVERVIEW
Unlock your full potential, and that of your labor relations team, by becoming a Certified Labor Relations Leader (CLRL). The CLRL professional development program is tailored exclusively for labor relations managers and leaders and brings together faculty and subject matter experts, with real world experience, to navigate today's complex labor relations environment.
The CLRL program will provide you with cutting-edge insights and advanced knowledge, equipping you with the essential skills to lead the labor relations function with confidence.
Core Program Objectives:
Develop advanced expertise in labor relations
Hone your leadership skills
Foster relationship building
Stay current with emerging labor relations trends and prepare your organization for the future of work
PROGRAM OBJECTIVES
MODULE 1: Leading the Labor Relations Function
The program begins with a comprehensive examination of the differences between leading the LR function and "doing" the LR function and the competencies possessed by successful LR leaders. You will gain a rich understanding of how being an LR leader requires a different mindset, a different way of thinking, and a long-term, strategic perspective.
MODULE 2: Gaining a Global Perspective
Are you prepared to excel in a rapidly evolving global workplace? In this module, we will delve into the essential differences between US labor relations and the practice of labor relations in other countries. You will not only gain a comprehensive understanding of the key differences but also unlock the vital concepts needed to foster successful labor relations when collaborating with a diverse, international workforce.
MODULE 3: Leadership
In this module, you will embark on an enriching journey to hone you communication prowess, ensuring you can convey your vision with clarity and inspire your teams to achieve extraordinary results. You will develop the critical thinking skills needed to minimize the impact of cognitive biases and navigate the complexities of leading in a unionized organization. Ultimately, this module aims to help you become a transformative leader who drives not only personal success but also inspires and elevates those with whom they work.
MODULE 4: Contract Negotiations
Get ready to immerse yourself in an extraordinary learning experience! This 3-day module offers a comprehensive and unique framework that uncovers the powerful connections between collective bargaining strategies, , operational and business objectives, combining interest-based and traditional negotiation methods. Gain a strategic mindset that will revolutionize your negotiation approach, aligning it with your organization's goals and objectives. You'll gain these skills as you dive into a realistic mock negotiation exercise, working with your team to tackle challenging issues to negotiate an agreement that delivers a competitive advantage and a sustainable future.
MODULE 5: Dispute Resolution
Business leaders and plant managers may want you to take every case to arbitration. As an LR leader, you know that's a strategic decision that includes consideration of multiple factors, including when to settle. In this module, you will learn best practices to avoid grievances, gain an advanced understanding of the legal landscape of labor arbitration and the art of selecting labor arbitrators. You will craft an opening statement and engage in a powerful mock arbitration case to hone your ability to win at arbitration.
MODULE 6: Labor Law Update
This module begins with an important review of key union and employee rights under the National Labor Relations Act. Engage in robust discussion regarding recent changes in both labor law and labor relations, why these changes matter, and their implications for your organization. These discussions will ensure you and your organization stay abreast of the ever changing NLRB direction and guidance.
MODULE 7: Personal and Organizational Change
In this highly acclaimed module, you will learn about the theory and practice of personal change, and why it's important for LR leaders to understand. Through a comparison of the Sigmoid Curve and the Kübler-Ross Change Curve you will understand the personal change process before moving into an exploration of the organizational change process necessary for individual and organizational success.
MODULE 8: Interacting with the Media
The media is everywhere, and labor relations leaders need to be prepared to respond to media requests and the reporter standing on the sidewalk in front of the plant, the school building, or corporate headquarters. Learn how to identify the best spokesperson for your organization, identify who should, and who should not, talk with the media, explore strategies for handling difficult questions and learn how to create and deliver effective messages.
MODULE 9: High-Performance Work Systems (HPWS) and Labor Relations
In this module, you will be introduced (or re-introduced) to high performance workplace systems and related management processes designed to achieve exceptional performance and the delivery of innovative products and services. From the historical underpinnings to the building blocks of HWPS, you will learn about the high-involvement, commitment-based HR and LR policies and practices essential to the effective application of these systems and processes and what they mean for labor relations.
CAPSTONE
This program includes a unique capstone project, providing participants with the opportunity  to apply new learning and freshly honed skills in their organization. Throughout the program, participants will be encouraged to look for opportunities to apply the concepts covered during the program to opportunities and challenges facing their organization. The class concludes with participants sharing which concepts they used, how they applied the concepts, and the organizational impact of their efforts.
WHY CERTIFY?
Professional credentials are more important today than ever before. Earning your professional certification from MSU's School of Human Resources & Labor Relations, one of the best and most respected Human Resources/Labor Relations Schools in the country, demonstrates mastery of content and commitment to the field of labor relations.
Stay up to date in this ever-changing field through biannual recertification. MSU's recertification program provides recognition and validation for lifelong learning and professional development in which HR professionals regularly engage.
THE CLRL DESIGNATION
Individuals who successfully complete the course, take part in discussions and exercises, and pass the required comprehensive examination will be recognized by Michigan State University's School of Human Resources & Labor Relations as a Certified Labor Relations Leader. They are entitled then to use the designation CLRL after their name.
Certification is given after the completion of the program and capstone project. They should expect a notification with their certificate via email two- to three-weeks after the completion of the program.
ADDITIONAL LABOR PROGRAMS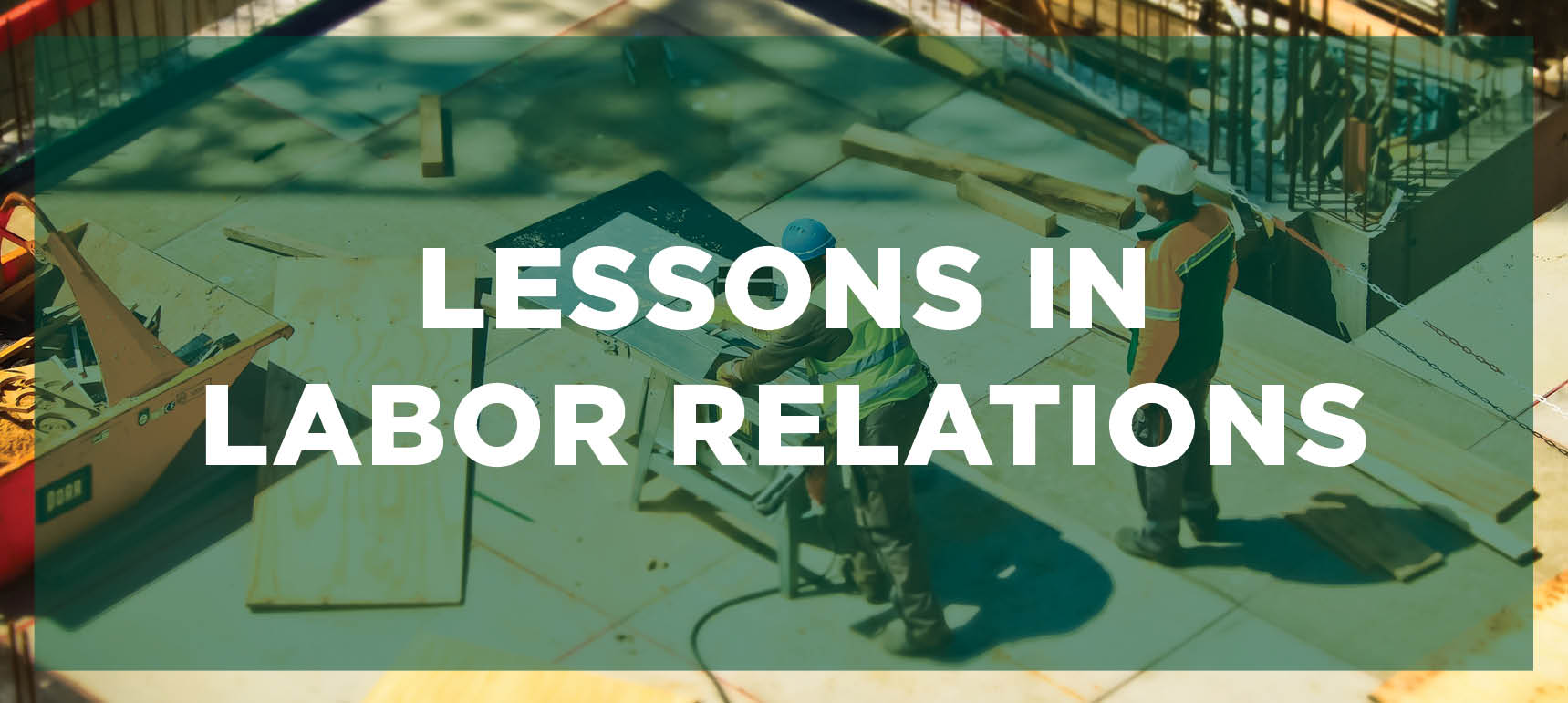 Monthly short courses for management and labor relations professionals 
Prepare for your upcoming contract negotiations
Thank you for your interest in the Certified Labor Relations Leader program. Unfortunately the date for this program has already passed.
The next scheduled offering will be in 2024.
If you would like to be contacted when the date for this program is scheduled, please email Derek Moy at moy@msu.edu.
INSTRUCTORS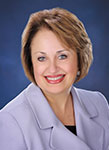 Mary A. Bedikian, JD, is the former District Vice President, Detroit Region, of the American Arbitration Association, an organization for which she worked for 28 years. Her extensive experience in Alternative Dispute Resolution (ADR) spans many sectors and includes training mediators and arbitrators in both the process and substance of ADR. Ms. Bedikian is an instructor for Administering the Labor Contract, Managing Grievances, and Preparing for Arbitration.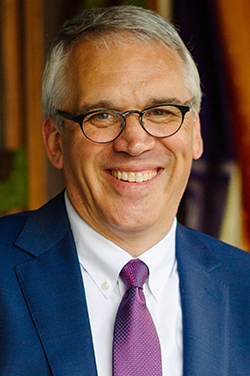 Greg Freehling, MLIR has been leading and managing the relationships and accountability required to create successful labor outcomes for over 30 years. He was the Director of Labor Relations for Arconic at his retirement. In this role, he was accountable for the global labor relations for the corporation. His career spans plant and corporate responsibilities across Alcoa and its spin-off Arconic, as a labor relations manager, human resources manager, and corporate labor relations consulting and administration duties. He is a subject matter expert with an extensive background in contract administration, grievance and arbitration advocacy and contract negotiations. He has provided training, advice, and counsel across Alcoa and Arconic locations in the U.S., Canada and Europe. He's developed and conducted labor relations training programs for labor relations and line supervisors and leaders, and managed stakeholder communications before and during negotiations. In addition, he has been teaching courses for the School of Human Resources and Industrial Relations Professional Development program for the past eight years.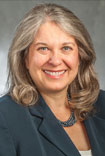 Tina M. Riley, is an Associate Professor, Associate Director, and Director of Professional Development in the School of Human Resources and Labor Relations at Michigan State University. She holds a PhD in Higher, Adult and Lifelong Education, with a concentration in Communications, and a Master of Labor and Industrial Relations from Michigan State University.
Dr. Riley is a results-based educator and executive coach with expertise helping individual leaders, and organizations, achieve their full potential through high-impact communications that build trust and promote inclusion and engagement.
She adopts an engaging and holistic approach to teaching that facilitates learners' ability to move from theory to practice. Her teaching style makes complex concepts accessible to graduate students and seasoned professionals alike. Dr. Riley teaches academic and professional development classes on a variety of HR and leadership topics including communications, leadership development, managing change, diversity and inclusion, and conducting workplace investigations.
With her passionate and engaging style, Dr. Riley develops and presents customized leadership development programs for both public and private sector organizations, from manufacturing to the Courts. Organizational leaders and HR professionals from across the globe including Bahrain, Cameroon, Canada, Georgia, Nigeria have participated in her workshops.
One or more instructors listed above will be teaching
REGISTRATION POLICY
Registration closes 2 business days before the start of the program.
CANCELLATION POLICY
Cancellation fees may be waived if the participant registers and attends the same program within 12 months. Fees may only be waived once.
Participants may send a substitute from the same organization for the same program and date by notifying

 

Kristi White

 

via email at least 5 calendar days in advance of program start date.
Cancellation more than 30 calendar days before program start date: full refund.
Cancellation 14 – 29 calendar days prior to program start date: 50% cancellation fee, remainder of program fee refunded.
Cancellation 13 or fewer calendar days prior to program start date: no refund.
MSU reserves the right to cancel programs when enrollment criteria are not met or for conditions beyond its control. Any additional costs incurred by the enrollee of canceled programs are the responsibility of the enrollee.
ADDITIONAL INFORMATION
MSU's Federal ID Number is 38-6005984
Business casual attire.
Please, no audio or video recording.
RECERTIFICATION CREDIT HOURS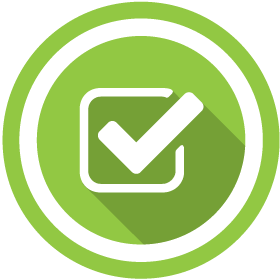 This program has been approved for 38.5 continuing education credit hours towards Professional Development Program recertification.
Learn more about Recertification
Questions? We would be happy to answer any questions you may have regarding this or any of our training programs. Please contact Program Coordinator, Kristi White at whitekr@msu.edu.