Negotiating Labor/Management Agreements for Competitive Advantage

REGISTRATION FEE: $2,495
PREPARE FOR YOUR UPCOMING CONTRACT NEGOTIATION
Gain real-world experience before engaging in labor/management negotiations where the stakes are high and mistakes can be costly. The impact of contract negotiations on the bottom line is lasting, and though they only occur every few years, no company or union can afford to send its negotiation team to the table poorly prepared. Highly effective negotiators add value by crafting agreements that facilitate a positive and productive workplace.
This program features a comprehensive and unique framework that identifies the multiple linkages between collective bargaining strategies and broader human resources management, operational, and business strategies.
You will be prepared to think strategically about how your negotiation strategy aligns with your business and organizational plans.
Combining interest-based and classical approaches to negotiations, you will learn about the essential processes and tactical decisions that underlie the key stages of negotiating agreements.
Participants will engage in a simulated exercise built on a case exclusively designed for this program. The exercise will encourage you to resolve complex issues and apply your learned negotiating skills as a member of a team while negotiating a landmark agreement that yields competitive advantage.
WHAT YOU WILL LEARN
The Four Stages of Negotiations

Planning, Opening, Bargaining, and Closing

Analysis, Framing, and Formulation of a Strategic Negotiations Process

Compiling and Assessing Business Information
Evaluating and Understanding the Dispute Domain
Aligning Negotiations with Business Strategy
Getting Agreement on Negotiation Strategy and Processes
Negotiating in Good Faith Under the Law

Negotiation Steps and Processes

Structuring Team Make-up and Roles
Empowering the Chief Spokesperson
Delivering Opening Statements
Exchanging Proposals/Demands and Presenting Ideas
Evaluating and Costing Proposals
Applying the Negotiation Proposal/Counter-Proposal Process
Utilizing Interest-Based Problem Solving Methods
Reaching Tentative Agreements on Non-Economic Issues
Managing Team Caucuses to Stay on Plan
Packaging Key Economic Items
Narrowing Differences through Effective Side-Bar Meetings
Reaching Closure and Making Final Offers
Closing, Commitment, and Obtaining Ratification

The Negotiator as Reflective Leader

Understanding Your Role as Leader and Coach
Stage Crafting to Sell Your Proposals
Accelerating Bottom-Line Results
INSTRUCTORS
Julie L. Brockman, PhD, is an Associate Professor in the School of Human Resources and Labor Relations at Michigan State University. As an outreach instructor, Julie has conducted workshops at local, national and international levels for union organizations and their joint partners. As a consultant and facilitator, she assists unionized organizations, both within the private and public sectors, in developing and implementing joint union/management initiatives. Prior to her work with the School of Human Resources and Labor Relations, Julie was employed by the Nestle' Chocolate and Confections facility in Fulton, NY ('86-'95) and the TRW, Inc. Aircrafts Components Group in Euclid, Ohio ('84-'86).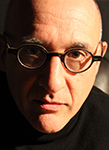 Robert Chiaravalli, Esq., is recognized for his expertise in the design and execution of strategies in labor and employment relations, compensation and benefits, international HR, alternative dispute resolution and specialized executive searches that improves profitability and work place effectiveness through people. As the founder and operator of Strategic Labor & Human Resources, LLC he brings nearly thirty years of experience to union and non-union shops. Prior to founding his consulting and law practice Mr. Chiaravalli' s unique background included working for big labor (the UAW, Solidarity House-Research Department), big government (NLRB) and big business (CHRO & Chief Labor/Employment Counsel). Mr. Chiaravalli received a Bachelors degree in economics from the University of Michigan, a Masters degree from Cornell University's Graduate School of Industrial and Labor Relations, and a Juris Doctor from Suffolk University Law School. In addition, he completed the Program on Negotiations at Harvard Law School during his legal studies, the SCAO approved 40-hour training for mediators through the Institute of Continuing Legal Education (ICLE), and continuing education for MERC arbitrators, mediators and fact finders.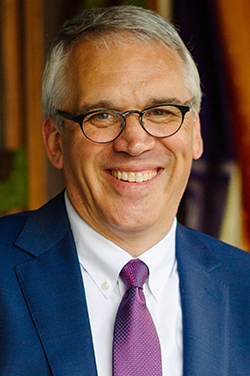 Greg Freehling, MLIR, has been in the labor relations field for more than 27 years with Arconic/Alcoa, Inc. He has a wealth of experience in contract administration, preparation and spokesperson for contract negotiations, grievance investigations/hearings, and arbitration advocacy. Past experiences include roles as Human Resource Manager responsible for all aspects of Human Resources and Labor Relations.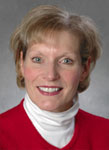 Eileen M. Wilson, PhD, is a faculty member at Michigan State University and has provided stewardship for MSU for 33 years including serving as special assistant in the Office of the President and Board of Trustees for two years, assistant dean of undergraduate education in the Broad College of Business and on numerous university committees. She holds a Master of Arts in Philosophy, Masters in Labor and Industrial Relations, and a PhD in College and University Administration. Dr. Wilson has over 30 years of HR/LR experience, taught labor management relations at MSU for over 15 years and teaches a study abroad program in St. Andrews Scotland each year.
One or more instructors listed above will be teaching
Earn Recertification Credit Hours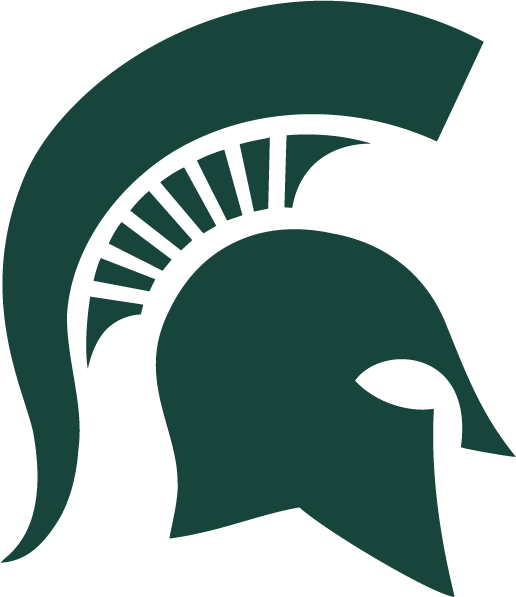 This program has also been approved for 20 hours towards our HR Executive Education Continuing Education/Recertification credit hours, which will fulfill the two year continuing education credit hour requirements needed for recertification.
CANCELLATION POLICY
FOR VIRTUAL (ZOOM) PROGRAMS

Cancellation more than three weeks prior to the program start date: full refund.
Cancellation two weeks prior to the program start date: 10% cancellation fee; remainder of program fee refunded.
Cancellation after program materials have been posted/provided to participants (normally 2 days prior to program start date): no refund.
Cancellation fees may be waived if the participant registers and attends the same program within 12 months. Fees may only be waived once.
FOR IN-PERSON PROGRAMS

Cancellation four weeks prior to program start: 10% cancellation fee; remainder of program fee refunded.
Cancellation less than four weeks but at least two weeks prior to program start: 50% cancellation fee.
Cancellation less than two weeks prior to program start: no refund.
These cancellation fees apply even if the participant wishes to reschedule to a later date for the same program or a different program. Participants may send a substitute from the same organization for the same program and date with prior written notice and avoid the cancellation fee.
MSU reserves the right to cancel programs when enrollment criteria are not met or for conditions beyond its control. Any additional costs incurred by the enrollee of canceled programs are the responsibility of the enrollee.
SPECIAL ACCOMMODATIONS
Accommodations for people with disabilities or special dietary needs (when meeting in-person) may be requested by calling SHRLR Professional Development at (517) 355-9592. We will do all we can to accommodate you. It would be especially helpful if you would contact us at least three weeks before the program.
ADDITIONAL INFORMATION
MSU's Federal ID Number is 38-6005984
Business casual attire.
Please, no audio or video recording.
REGISTRATION FEE INCLUDES
All course materials.
Space is limited, so we advise registering as soon as possible to secure your participation.
GIVE US A CALL
We would be happy to answer any questions you may have regarding this training program. Please contact Program Coordinator, Kristi White at whitekr@msu.edu.
DID YOU KNOW...WE CAN COME TO YOU!
You can bring this program on-site for your team or virtually through Zoom. It will lay the groundwork for success, provide a common framework and language as well as incorporate your organizational challenges. Contact Program Coordinator, Kristi White at whitekr@msu.edu to discuss how you can multiply the benefits of MSU programs and save money by bringing this and other programs to you.