Certified Workers' Compensation Professional - CWCP

OVERVIEW
As a workers' compensation professional, you need specialized knowledge and skills in many diverse areas, including law, claims handling, disability management, safety, and medicine. The more versatile and knowledgeable you are as a professional, the more value and opportunity you create for yourself and your organization.
Michigan State University is the premier provider of professional education and certification in the area of workers' compensation. This program uses an innovative, hands-on and practical approach that prepares you to develop and implement a comprehensive set of skills as a Certified Workers' Compensation Professional (CWCP).
WHO BECOMES A CWCP?
Workers' Compensation Managers
Claims Adjustors
Case Managers
Environmental Health and Safety Managers
Compensation and Benefits Professionals
Occupational Health Nurses
Insurance Agents and Adjustors
And more...
Public or private, large or small, if your organization has employees, you need to know how to manage workers' compensation costs and claims.
ORGANIZATIONS BENEFITING FROM CWCPs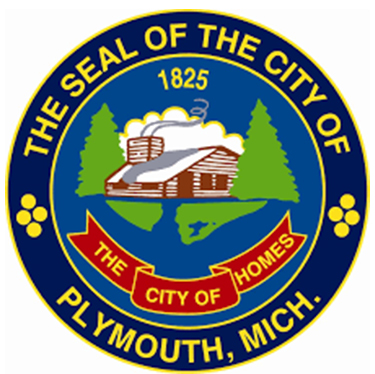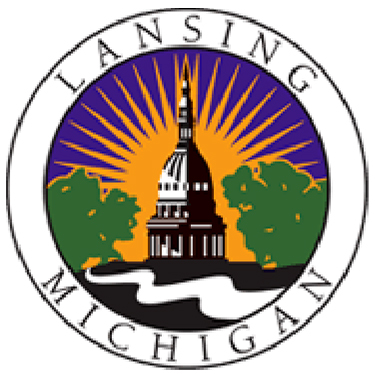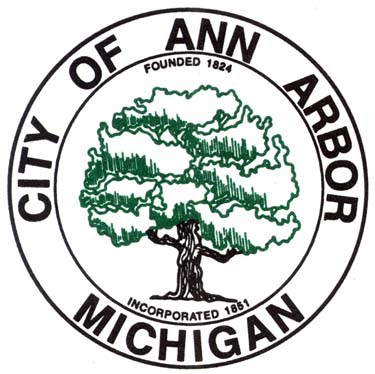 THE LEARNING ENVIRONMENT
Attendance at each seminar will be limited to about 30. The relaxed class atmosphere stimulates participants to learn from each other as well as from the instructor. At times, attendees will break into small groups to work on problems or exercises and to discuss issues. Courses are designed to allow individuals to raise questions and get answers.
EXAMINATIONS
Attendees take examinations to evaluate their knowledge and proficiency. The take-home exams are given on last day of class, and due two weeks after the class. Applicants will also be evaluated on their participation in certain activities during the seminar.
WHY CERTIFY?
Earning your professional certification from MSU's School of Human Resources & Labor Relations, one of the best and most respected programs in the country, demonstrates mastery of content and commitment to the field of workers' compensation. Mastery of course content will be evaluated via an online examination. Certification is achieved by participating in the entire four days of the workshop and passing the examination.
THE CWCP DESIGNATION
When you successfully complete the course, take part in discussions and exercises, and pass a comprehensive examination, you will be recognized by Michigan State University as a Certified Workers' Compensation Professional. You are then entitled to use the designation CWCP after your name.
Certification is only given to those who attend the entire program and pass the examination. They should expect a notification with their certificate via email two- to three-weeks after the completion of the program.
---
It was great to be able to do these classes online via Zoom. It was nice to do the breakout rooms when possible. Both instructors were very happy to answer any questions or go back to the parts where we had questions. Both instructors were very helpful!
PROGRAM DATE
July 10, 12, 17, 19, 24, 26, 31, & August 2, 2023
1:00pm - 5:00pm ET
Live Interactive Program via Zoom
REGISTRATION FEE: $2,800
PROGRAM SCHEDULE
This is a 4-week program meeting on Mondays and Wednesdays from 1:00pm - 5:00pm ET

Week 1: Monday, July 10 & Wednesday, July 12, 2023

Week 2: Monday, July 17 & Wednesday, July 19, 2023

Week 3: Monday, July 24 & Wednesday, July 26, 2023

Week 4: Monday, July 31 & Wednesday, August 2, 2023
All of our classes include strategies to minimize Zoom fatigue and ensure an enjoyable, informative learning experience.
MSU employee discount available. Please contact Kristi White at whitekr@msu.edu for more information.
AGENDA
Module 1: Principles of Disability Law

The elements and principles of state workers' compensation laws
The four statutory schemes for workers' compensation
Module 2: The Americans with Disabilities Act (ADA), Family Medical Leave Act (FMLA), and Other Disability Laws

Federal employment legislation and other laws that affect workers' compensation benefits, policies and practice
How these laws interact with state workers' compensation laws
Module 3: Claim Management, Disability Prevention, and Disability Management

Steps and best practices for managing basic and complex claims from beginning to end—how to get the best possible result
Best practices for management of litigation, settlements, and attorneys
Disability prevention including wellness, employee selection practices, fraud prevention, and management climate and culture
Best practices for effective return to work programs—mitigating you exposure
Module 4: Insurance and Self-Insurance, the Experience Modification Factor and State Funds

Insurance and self-insurance, and the advantages and disadvantages of the various alternatives
Calculation and effective management of the experience modification factor for employers
The various State Funds and how the employer may use them most advantageously
The CWCP instructors utilize a very interactive approach, and employ an exercise-based teaching style. Throughout the four-day program, the instructors also will be incorporating and discussing the myriad of frequently recurring workers' compensation medical conditions and issues.
Stacy Hickox, JD, practices employment and labor law with Kalijarvi, Chuzi, Newman & Fitch in Washington, D.C.  She began working with KCNF after a fifteen-year career as a professor in the School of Human Resources & Labor Relations at Michigan State University, where she taught in both the Human Resources & Labor Relations masters program and the Human Capital & Society undergraduate program. Her research focused on barriers to employment for people with disabilities and a criminal record, as well as ways to address harassment and bullying in the workplace. Stacy attended the School of Industrial and Labor Relations at Cornell University and received her JD from the University of Pennsylvania Law School.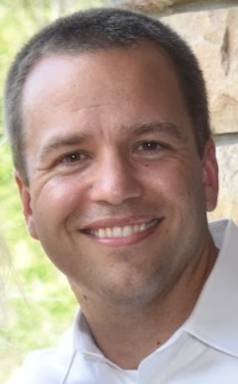 Tony Lemke, is a Human Resources Manager who began at Michigan State University in 2006. Tony holds a bachelor's degree of science in human resources from MSU and a number of professional certifications. He's been working with MSU's workers' compensation and disability plans since 2008 and has been leading the Leaves of Absence area since 2016.
REGISTRATION POLICY
Registration closes 2 business days before the start of the program.
ATTENDANCE POLICY
Certification is only given to those who attend the entire program and pass the examination.
CANCELLATION POLICY
FOR VIRTUAL (ZOOM) PROGRAMS

Cancellation more than three weeks prior to the program start date: full refund.
Cancellation two weeks prior to the program start date: 10% cancellation fee; remainder of program fee refunded.
Cancellation after program materials have been posted/provided to participants (normally 2 days prior to program start date): no refund.
Cancellation fees may be waived if the participant registers and attends the same program within 12 months. Fees may only be waived once.
MSU reserves the right to cancel programs when enrollment criteria are not met or for conditions beyond its control. Any additional costs incurred by the enrollee of canceled programs are the responsibility of the enrollee.
ADDITIONAL INFORMATION
MSU's Federal ID Number is 38-6005984
Business casual attire.
Please, no audio or video recording.
RECERTIFICATION CREDIT HOURS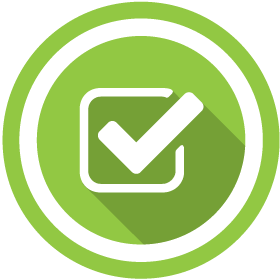 This program has been approved for 28 continuing education credit hours towards Professional Development Program recertification.
Learn more about Recertification
REGISTRATION FEE INCLUDES
Year-long access to a dedicated website containing a wealth of additional resources.
A comprehensive set of manuals to take back to your workplace.
CWCP certification examination and designation.
(Immediately begin using the CWCP designation upon successful completion of the course and examination)
Access to Michigan State University's valuable network of Workers' Compensation Professionals.
Inclusion on our mailing list. If you can't attend and want to be on this list, please email the request to

 

whitekr@msu.edu.
GIVE US A CALL
We would be happy to answer any questions you may have regarding this training program. Please contact Program Coordinator, Kristi White at whitekr@msu.edu.
DID YOU KNOW...WE CAN COME TO YOU!
You can bring this program on-site for your team or virtually through Zoom. It will lay the groundwork for success, provide a common framework and language as well as incorporate your organizational challenges. Contact Program Coordinator, Kristi White at whitekr@msu.edu to discuss how you can multiply the benefits of MSU programs and save money by bringing this and other programs to you.
Questions?
We would be happy to answer any questions you may have regarding this or any of our training programs. Please contact Program Coordinator, Kristi White at
whitekr@msu.edu
.