Lessons in Labor Relations
REGISTRATION: $200/session
OVERVIEW
LESSONS IN LABOR RELATIONS
Greg Freehling welcomes you to another year full of labor relations topics for management labor relations practitioners.
Michigan State University, School of Human Resources and Labor Relations, Professional Development Program will again offer monthly "short courses" designed to deliver practical labor relations guidance for management labor relations practitioners.
Geared for individuals in labor relations roles or those having labor relations accountability these highly interactive sessions will be Zoom based, 90 minutes in length, with participant breakout sessions, and time for Q&A.
Subject matter will vary each month, providing guidance on tactical, instructional topics faced in the daily unionized work environment as well as deeper dive subject matter discussions to enhance the depth of labor relations knowledge.
Participants will also hear from labor relations' key customers – Operational Management, Union leadership and the Chief HR/LR officer. These customers of Labor Relations will share their thoughts and recommendations on being an effective labor relations practitioner.
2023 SCHEDULE
The published schedule and guest speakers are subject to change given availability or a pivot if there is developing or significant labor relations happenings during the year. Registrants will be notified of any changes in advance.
Individual sessions at $200 per person and will be live via Zoom. Attend individual sessions that meet your needs and interest.
Please note: Subscriptions are non-transferable and are only valid for the 2023 schedule (no matter when subscription is purchased).
---
The Grievance Process: It is more than "Grievance Denied"
Thursday, December 14, 2023
10:00am - 11:30am ET via Zoom
Description: The grievance procedure is designed to allow employees and the union to raise concerns and challenge decisions. It is designed to ensure any concern is properly investigated and properly addressed. Effective grievance procedures allow for a much more efficient operations and employee satisfaction. What does it take to have such a process in your organization?
Lead Faculty: Greg Freehling
Registration: $200
PREVIOUS SESSIONS
Lessons from the Other Side: Building a constructive relationship with labor unions
Thursday, March 23, 2023
10:00am - 11:30am ET via Zoom
Description: There are important differences about the HR/LR role in union and non-union environments. This session will introduce you to some of the key points that will impact your work and discuss ways to work constructively with your union counterparts. We will discuss the labor perspective, and identify common pitfalls made by labor relations practitioners who are newer to a unionized workplace. This is a great opportunity ask basic questions about labor unions and to enhance your understanding of how to work with them.
Guest Speaker: Michelle Kaminski PhD (she/her/hers) is an Associate Professor in MSU's School of Human Resources and Labor Relations. She has taught union members and leaders for over 30 years. She teaches a wide range of topics including grievances handling, collective bargaining, FMLA, union leadership, gender and leadership, basic economics, and labor history. Michelle has been a member of three different unions in her career and served as a Bargaining Unit Chair in the Baltimore-Washington Newspaper Guild, Local 35, now part of CWA.
The Senior Labor Relations Leader: A reflection on being effective and successful in a labor relations role
Thursday, April 27, 2023
10:00am - 11:30am ET via Zoom
Description: Labor relations practitioners have multiple customers to support – line management, the union, and their supervisor(s). What is success in dealing with these very different customer bases? What do leaders of the LR function value and need out of LR practitioners? What advice do they have in successfully navigating the union and the business/line operations needs?
Guest Speaker: Scott Sandefur, Retired Vice President, Manufacturing Workforce Strategy at General Motors and formerly the VP of Global LR for General Motors will share his expectation of those who worked in his organization. He will discuss his successful Labor Relations career, the advice he would give to be successful in LR, and tips and pointers in dealing with union officials and operations leaders.
Making the Impractical Practical: The business/operations leader perspective
Thursday, May 25, 2023
10:00am - 11:30am ET via Zoom
Description: What do business leaders need and expect from the labor relations function? Often, they feel stymied and frustrated by the labor contract and the rules of engagement within a unionized organization. This discussion will provide participants a chance to hear firsthand from an operations and business executive who has spent his entire career in a unionized industry.
Guest Speaker: Rob Woodall, President, Arconic Global Rolled Products in Europe and Asia Rob started his career in engineering, assuming progressively more senior and leadership positions in a heavily unionized environment. He moved into production and maintenance leadership roles at unionized plants and assuming profit and loss responsibility for various business segments. In addition to his U.S. experience, he brings an international understanding of labor relations having responsibility for operations in Australia, Europe, and Asia. Rob has a BSME from Rose-Hulman Institute of Technology and an MBA from University of Iowa.
Creating Value and Making Change: Facilitating/achieving operational excellence
Thursday, June 29, 2023
10:00am - 11:30am ET via Zoom
Description: We'll start with discussing how Labor Relations professionals add value to the organization by facilitating and leading changes in a labor relations environment. Change is difficult, especially in an established unionized environment. When changes are necessary to work rules, practices, or agreements, how does one go about it? The first step is an assessment of where the matter(s) reside. Is it contract language, a local or department agreement, or past practice? We will discuss how to go about this assessment and how to create a game plan to address the issues.
Lead Faculty: Greg Freehling
Current Legal Trends
Thursday, July 27, 2023
10:00am - 11:30am ET via Zoom
Description: There are myriad of legal precedents that govern labor relations. It's important that these precedents are understood and how they impact the day to day and long-term goals of a unionized organization. We'll discuss the key labor law topics that every practitioner should be aware of and comfortable discussing.
Lead Faculty: Joan Hill
Administering the Labor Contract: We all have rules to follow
Thursday, August 24, 2023
10:00am - 11:30am ET via Zoom
Description: Daily administration of the labor agreement is part science and part art. To be successful you must deal with what the contract says and what is doesn't say. There are numerous obligations in the contract that all roll up into administering a contract. We'll discuss strategies on how to administer the labor agreement properly and effectively.
Lead Faculty: Greg Freehling
Due Process/Just Cause: It is a matter of knowing the blueprint
Thursday, September 28, 2023
10:00am - 11:30am ET via Zoom
Description: It is a very rare contract that does not include the principle of due process or just cause. This concept is the basis for all disciplinary action. Due process can be complex and at times emotional. However, it is a relatively straight forward process that any third party or arbitrator is going to expect and demand when asked to make a disciplinary judgment. We will explore what constitutes due process and how to ensure due process isn't overlooked in the heat of the moment.
Lead Faculty: Joan Hill
Past Practice: The dark matter of the labor universe
Thursday, October 26, 2023
10:00am - 11:30am ET via Zoom
Description: What are the unwritten rules and practice that have evolved during the life of the labor agreement? The contract language only goes so far and is not designed to cover every specific matter or situation. Just like dark matter – matter that exists in the universe but cannot be seen –there are topics that aren't written but have the weight of contract language. We will go over this concept and how one can go about changing a past practice.
Lead Faculty: Joan Hill
Management Rights Clause: You have the keys, unless you gave them away
Thursday, November 16, 2023
10:00am - 11:30am ET via Zoom
Description: The managements right clause is probably the most powerful and yet most overlooked provision of the labor agreement. What is this clause? Why is it so important, and why are some clauses short and other expansive? We will discuss the building block of the collective bargaining agreement.
Lead Faculty: Greg Freehling
ADDITIONAL LABOR PROGRAMS
Prepare for your upcoming labor/management contract negotiations
Become part of the next generation of labor relations leaders

Lead Faculty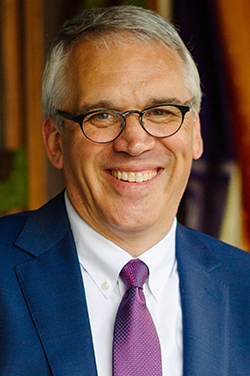 Greg Freehling, MLIR has been leading and managing the relationships and accountability required to create successful labor outcomes for over 30 years. He was the Director of Labor Relations for Arconic at his retirement. In this role, he was accountable for the global labor relations for the corporation. His career spans plant and corporate responsibilities across Alcoa and its spin-off Arconic, as a labor relations manager, human resources manager, and corporate labor relations consulting and administration duties. He is a subject matter expert with an extensive background in contract administration, grievance and arbitration advocacy and contract negotiations. He has provided training, advice, and counsel across Alcoa and Arconic locations in the U.S., Canada and Europe. He's developed and conducted labor relations training programs for labor relations and line supervisors and leaders, and managed stakeholder communications before and during negotiations. In addition, he has been teaching courses for the School of Human Resources and Industrial Relations Professional Development program for the past eight years.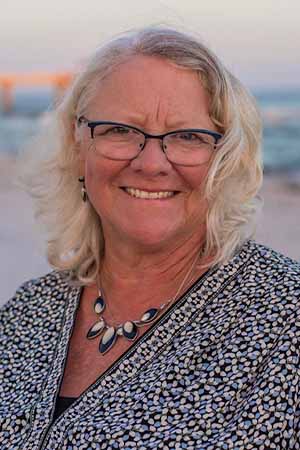 Joan Hill, JD, practiced law for 13 years with a small union-side law firm in Southern West Virginia before taking a position in the legal department of the Paper, Allied Industrial, Chemical and Energy Workers' Union in Nashville, Tennessee. She was the Director of Research and Education for PACE and after the merger, remained in the Education Department of the United Steelworkers International Union in both Nashville and Pittsburgh, Pennsylvania. As an educator, she mostly taught legal subjects including ADA, FMLA, labor law, and labor arbitration.
Before retiring in Alabama, Ms. Hill served as the Southern Board Representative for the United Association for Labor Education (UALE) and on the Steering Committee for the Labor and Employment Committee of the National Lawyers' Guild. Since retirement, Joan has been approved by the Federal Mediation and Conciliation Service Roster of Arbitrators, as a neutral to resolve labor disputes in both the private and public sectors.
Guest speakers information are listed in session descriptions above.
REGISTRATION POLICY
Registration closes 2 business days before the start of the program.
CANCELLATION POLICY
Cancellation fees may be waived if the participant registers and attends the same program within 12 months. Fees may only be waived once.
Participants may send a substitute from the same organization for the same program and date by notifying

 

Kristi White

 

via email at least 5 calendar days in advance of program start date.
Cancellation more than 30 calendar days before program start date: full refund.
Cancellation 14 – 29 calendar days prior to program start date: 50% cancellation fee, remainder of program fee refunded.
Cancellation 13 or fewer calendar days prior to program start date: no refund.
MSU reserves the right to cancel programs when enrollment criteria are not met or for conditions beyond its control. Any additional costs incurred by the enrollee of canceled programs are the responsibility of the enrollee.
ADDITIONAL INFORMATION
MSU's Federal ID Number is 38-6005984
Business casual attire.
Please, no audio or video recording.
REGISTRATION FEE INCLUDES
All course materials.
Space is limited, so we advise registering as soon as possible to secure your participation.
DID YOU KNOW...WE CAN COME TO YOU!
You can bring this program on-site for your team or virtually through Zoom. It will lay the groundwork for success, provide a common framework and language as well as incorporate your organizational challenges. Contact Program Coordinator, Kristi White at whitekr@msu.edu to discuss how you can multiply the benefits of MSU programs and save money by bringing this and other programs to you.
Questions? We would be happy to answer any questions you may have regarding this or any of our training programs. Please contact Program Coordinator, Kristi White at whitekr@msu.edu.