Lessons in Labor Relations
REGISTRATION FEE: $200/session or $1,400/year
OVERVIEW

Watch this short video about Lessons in Labor Relations
Michigan State University, School of Human Resources and Labor Relations, Professional Development Program will begin offering monthly "short courses" designed to deliver practical labor relations guidance for management labor relations practitioners.
Geared for individuals in labor relations roles and/or have labor relations accountability, these highly interactive sessions will be Zoom based, 60-90 minutes in length, with participant breakout sessions, and time for Q&A.
Subject matter will vary each month, providing guidance on tactical, instructional topics faced in the daily unionized work environment as well as deeper dive subject matter discussions to enhance the depth of labor relations knowledge.
The series will start by focusing on labor relations' key customers – Operational Management, Union leadership and the Chief HR/LR officer.  Representatives from each of these customer bases will share their thoughts and recommendations on being an effective labor relations practitioner. From there we will discuss the subjects and topics necessary to be effective and ensure we factor in customers' needs.
SCHEDULE
Monthly sessions are $200 per person. Alternatively, you can subscribe for the year and attend all sessions for a discounted rate of $1,400.
Note: The published schedule and guest speakers are subject to change given availability or a pivot if there is developing or significant labor relations happenings during the year. Registrants will be notified of any changes in advance.
SUBSCRIBE TO THE ENTIRE 2021 SEASON
---
SUBSCRIBE TO THE ENTIRE 2021 SEASON
---
Lead Faculty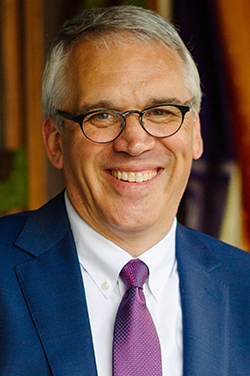 Greg Freehling, MLIR has been leading and managing the relationships and accountability required to create successful labor outcomes for over 30 years. He was the Director of Labor Relations for Arconic at his retirement. In this role, he was accountable for the global labor relations for the corporation. His career spans plant and corporate responsibilities across Alcoa and its spin-off Arconic, as a labor relations manager, human resources manager, and corporate labor relations consulting and administration duties. He is a subject matter expert with an extensive background in contract administration, grievance and arbitration advocacy and contract negotiations. He has provided training, advice, and counsel across Alcoa and Arconic locations in the U.S., Canada and Europe. He's developed and conducted labor relations training programs for labor relations and line supervisors and leaders, and managed stakeholder communications before and during negotiations. In addition, he has been teaching courses for the School of Human Resources and Industrial Relations Professional Development program for the past eight years.
Guest speakers information are listed in session descriptions above.
CANCELLATION POLICY
FOR VIRTUAL (ZOOM) PROGRAMS

Cancellation more than three weeks prior to the program start date: full refund.
Cancellation two weeks prior to the program start date: 10% cancellation fee; remainder of program fee refunded.
Cancellation after program materials have been posted/provided to participants (normally 2 days prior to program start date): no refund.
Cancellation fees may be waived if the participant registers and attends the same program within 12 months. Fees may only be waived once.
FOR IN-PERSON PROGRAMS

Cancellation four weeks prior to program start: 10% cancellation fee; remainder of program fee refunded.
Cancellation less than four weeks but at least two weeks prior to program start: 50% cancellation fee.
Cancellation less than two weeks prior to program start: no refund.
These cancellation fees apply even if the participant wishes to reschedule to a later date for the same program or a different program. Participants may send a substitute from the same organization for the same program and date with prior written notice and avoid the cancellation fee.
MSU reserves the right to cancel programs when enrollment criteria are not met or for conditions beyond its control. Any additional costs incurred by the enrollee of canceled programs are the responsibility of the enrollee.
SPECIAL ACCOMMODATIONS
Accommodations for people with disabilities or special dietary needs (when meeting in-person) may be requested by contacting Program Coordinator, Kristi White at whitekr@msu.edu. We will do all we can to accommodate your request.
ADDITIONAL INFORMATION
MSU's Federal ID Number is 38-6005984
Business casual attire.
Please, no audio or video recording.
REGISTRATION FEE INCLUDES
All course materials.
Space is limited, so we advise registering as soon as possible to secure your participation.
DID YOU KNOW...WE CAN COME TO YOU!
You can bring this program on-site for your team or virtually through Zoom. It will lay the groundwork for success, provide a common framework and language as well as incorporate your organizational challenges. Contact Program Coordinator, Kristi White at whitekr@msu.edu to discuss how you can multiply the benefits of MSU programs and save money by bringing this and other programs to you.
Questions? 
We would be happy to answer any questions you may have regarding this or any of our training programs. Please contact Program Coordinator, Kristi White at
whitekr@msu.edu
.