Certified Human Resources Specialist for K-12 Administrators

REGISTRATION FEE: $2,800
OVERVIEW
Knowing the many challenges that face school districts today, Michigan State University's School of Human Resources & Labor Relations and Novi Community School District (NCSD) are teaming up to offer a special educational opportunity to all school districts.
Building on prior success, NCSD and MSU are excited to offer MSU's Certified HR Specialist program with an emphasis on K-12 topics.
Intended for superintendents, HR administrators, HR staff, and building administrators, this program will expand your HR knowledge base so you can confidently serve as an HR resource for your School and District.
KNOWLEDGE AND SKILLS GAINED
Drive organizational success through strategic HRM practices
Complying with state and federal employment and labor laws, including, but not limited to:

Title IX
FOIA
FERPA
FMLA

Program Note: Discussions about FOIA and FERPA are only covered in the CHRS K-12 program and are not covered in the standard CHRS program.

Create a safe and healthy work environment
Follow ethical standards of conduct
Strategies for recruiting, onboarding, and retaining teachers, substitutes, and paraprofessionals
Implement performance management, appraisal methods, and disciplinary methods that increase employee effectiveness
Utilize compensation and benefits, including wellness programs, to achieve and maintain a competitive edge
Build or expand your professional HR network
Participants will receive the leading graduate-level HR textbook, Human Resource Management, by Noe et al, a set of 5 course manuals, and access to an online HR Learning Management System, containing a myriad of additional resources.
BUT WHY CERTIFY?
Earning your professional certification from MSU's School of Human Resources & Labor Relations, one of the best and most respected programs in the country, demonstrates mastery of content and commitment to the field of human resources management. Mastery of course content will be evaluated via an online examination. Certification is achieved by participating in the entire five days of the workshop and passing the examination.
To earn certification, participants must attend all 10 days of the program and pass the examination.
THE CHRS DESIGNATION
Individuals who successfully complete the course, take part in discussions and exercises, and pass the required comprehensive examination will be recognized by Michigan State University's School of Human Resources & Labor Relations as a Certified Human Resources Specialist. They are entitled then to use the designation CHRS after their name.
Certification is only given to those who attend the entire program and pass the examination. They should expect a notification with their certificate via email two- to three-weeks after the completion of the program.
ADDITIONAL HR PROGRAMS
Become part of the next generation of Human Resources leaders.
It's time to reconnect with your fellow Certified HR Specialists.
PROGRAM DATE
September 16 - November 18, 2022
9:00am - 12:00pm ET
Live Interactive Program via Zoom
REGISTRATION FEE: $2,800
PROGRAM SCHEDULE
This is a 10-week program meeting on Friday mornings from 9:00am - 12:00pm ET with the exception of week 9. Meeting date will be Thursday, November 10, 2022 instead of Friday, November 11, 2022.

September 16, 23, & 30, 2022

October 7, 14, 21, & 28, 2022

November 4, 10*, & 18, 2022

All of our classes include strategies to minimize Zoom fatigue and ensure an enjoyable, informative learning experience.

MSU employee discount available. Please contact Kristi White at whitekr@msu.edu for more information.
AGENDA
Day 1:

Introduction to Human Resources Management
Key Competencies for HR Professionals
Strategic Human Resources Management
Communications and Demonstrating Value

Days 2:

Employment Law
Ethics
Recordkeeping and Reporting

Day 3:

Job Analysis and Design
Workforce Planning Analytics
Recruitment, Sourcing and Selection

Day 4:

Training and Development
Performance Management
Employee Retention
Compensation and Benefits

Day 5:

Health, Safety and Security
Employee Discipline and Separation
Labor Relations
INSTRUCTORS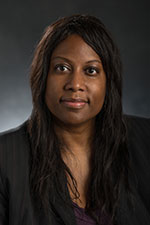 Angela T. Hall, JD, PhD, is an Associate Professor in the School of Human Resources and Labor Relations at Michigan State University. (MSU) Angela also serves as the Faculty Excellence Advocate for the College of Social Science at MSU. She is an affiliated faculty member with the MSU College of Law and the MSU Center for Gender in a Global Context.  Angela received her JD from Florida State University, College of Law and her PhD from Florida State University, College of Business. She has previously been on the faculties of Florida State University and the University of Texas at San Antonio. Prior to pursuing an academic career, Angela practiced law full-time. Her research interests include employee accountability , workplace inclusion, personality, technology at work, and employee legal claiming. She has taught a wide variety of courses at the undergraduate, masters, and doctorate levels including business law, organizational behavior, human resources, leadership, and employee training and development. Angela has also authored learning modules and cases for the Society for Human Resource Management (SHRM), and she is the host of the podcast series, People Talk with Angela Hall.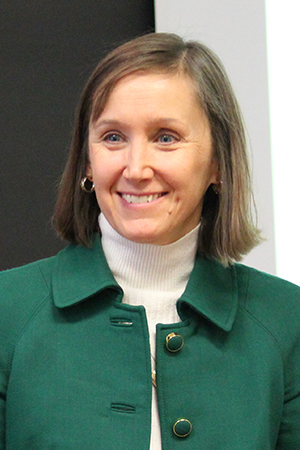 Stacy Hickox, JD, is an Associate Professor and Associate Director, Undergraduate Programs in the School of Human Resources and Labor Relations at Michigan State University. Stacy practiced law in the area of disability law at Michigan Protection and Advocacy Service prior to coming to SHRLR. Ms. Hickox also taught for several years at MSU's law school, including courses in employment law, civil rights, and disability law. Stacy has written a book on the Americans with Disabilities Act and several law review articles on various aspects of employment law. Her current research focuses on the employment of ex-offenders, including potential claims for adverse impact and negligent hiring liability.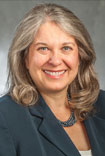 Tina M. Riley, is an Associate Professor, Associate Director, and Director of Professional Development in the School of Human Resources and Labor Relations at Michigan State University. She holds a PhD in Higher, Adult and Lifelong Education, with a concentration in Communications, and a Master of Labor and Industrial Relations from Michigan State University.
Dr. Riley is a results-based educator and executive coach with expertise helping individual leaders, and organizations, achieve their full potential through high-impact communications that build trust and promote inclusion and engagement.
She adopts an engaging and holistic approach to teaching that facilitates learners' ability to move from theory to practice. Her teaching style makes complex concepts accessible to graduate students and seasoned professionals alike. Dr. Riley teaches academic and professional development classes on a variety of HR and leadership topics including communications, leadership development, managing change, diversity and inclusion, and conducting workplace investigations.
With her passionate and engaging style, Dr. Riley develops and presents customized leadership development programs for both public and private sector organizations, from manufacturing to the Courts. Organizational leaders and HR professionals from across the globe including Bahrain, Cameroon, Canada, Georgia, Nigeria have participated in her workshops.
One or more instructors listed above may be teaching this program.
REGISTRATION POLICY
Registration closes 2 business days before the start of the program.
ATTENDANCE POLICY
Certification is only given to those who attend the entire program and pass the examination.
CANCELLATION POLICY
FOR VIRTUAL (ZOOM) PROGRAMS

Cancellation more than three weeks prior to the program start date: full refund.
Cancellation two weeks prior to the program start date: 10% cancellation fee; remainder of program fee refunded.
Cancellation after program materials have been posted/provided to participants (normally 2 days prior to program start date): no refund.
Cancellation fees may be waived if the participant registers and attends the same program within 12 months. Fees may only be waived once.
MSU reserves the right to cancel programs when enrollment criteria are not met or for conditions beyond its control. Any additional costs incurred by the enrollee of canceled programs are the responsibility of the enrollee.
ADDITIONAL INFORMATION
MSU's Federal ID Number is 38-6005984
Business casual attire.
Please, no audio or video recording.
RECERTIFICATION CREDIT HOURS
NOTE: Due to the significant disruptions caused by COVID-19, we are temporarily reducing the number of continuing education credits required for recertification to 14 credits. This reduction applies to recertifications that are due in December 2022.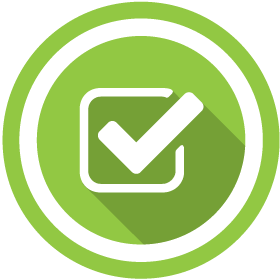 This program has been approved for 32.5 continuing education credit hours towards Professional Development Program recertification.
Learn more about Recertification
REGISTRATION FEE INCLUDES
The leading graduate-level HR textbook, Human Resource Management, by Noe et al.
CHRS course manuals.
Access to the CHRS Learning Management System, containing a myriad of additional resources.
Certification examination.
Certificate of completion.
DID YOU KNOW...WE CAN COME TO YOU!
You can bring this program on-site for your team or virtually through Zoom. It will lay the groundwork for success, provide a common framework and language as well as incorporate your organizational challenges. Contact Program Coordinator, Kristi White at whitekr@msu.edu to discuss how you can multiply the benefits of MSU programs and save money by bringing this and other programs to you.
Questions? 
 We would be happy to answer any questions you may have regarding this or any of our training programs. Please contact Program Coordinator, Kristi White at 
whitekr@msu.edu
.