Advanced Topics for Certified HR Professionals - CHRS

STAY CURRENT WITH THE INFORMATION FROM THE SOURCE YOU TRUST
Ensure your organization is benefiting from best practices in HRM and remains compliant with recent legislative changes. As always, this year's Advanced Topics for Certified Human Resources Specialists will provide you with cutting-edge information on "hot topics" in human resources, a review of important court cases, and legislative updates regarding key employment laws.
Learn HR strategies that you can use to meet the challenges, and take advantage of the opportunities facing your organization.
Topics change each year to reflect best practices and key issues for HR professionals. The 2022 agenda is forthcoming.
2021 Agenda
Day 1:
Using influence to get things done
Coaching: a detailed model you can use to coach anyone in the organization
Providing meaningful feedback
Day 2:
Returning to work under Covid-19
Employment law update
Benefits trends for the new normal 
Workforce trends 
The class will also include facilitated discussion on issues of concern to the participants.
Note: This program is open only to current CHRS.
RECERTIFICATION CREDIT HOURS
NOTE: Due to the significant disruptions caused by COVID-19, we are temporarily reducing the number of continuing education credits required for recertification to 14 credits. This reduction applies to recertifications that are due in December 2022.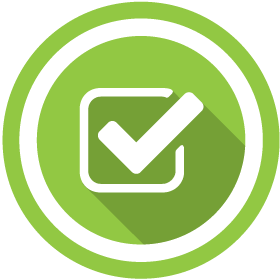 This program has been approved for 14 continuing education credit hours towards Professional Development Program recertification.
Learn more about Recertification
PROGRAM DATE
April 22 & 29, 2022
8:30am - 4:30pm ET
Live Interactive Program via Zoom
REGISTRATION FEE: $1,095
All of our classes include strategies to minimize Zoom fatigue and ensure an enjoyable, informative learning experience.
MSU employee discount available. Please contact Kristi White at whitekr@msu.edu for more information.
INSTRUCTORS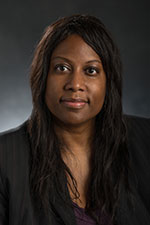 Angela T. Hall, JD, PhD, is an Associate Professor in the School of Human Resources and Labor Relations at Michigan State University. She received her JD from Florida State University, College of Law and her PhD from Florida State University, College of Business. She has previously been on the faculties of Florida State University and the University of Texas at San Antonio. Prior to pursuing an academic career, Angela practiced law full-time. Her research interests include employee accountability and employee legal claiming. She has taught a wide variety of courses at the undergraduate, masters, and doctorate levels including business law, organizational behavior, human resources, leadership, and employee training and development. Angela has also authored learning modules and cases for the Society for Human Resource Management (SHRM).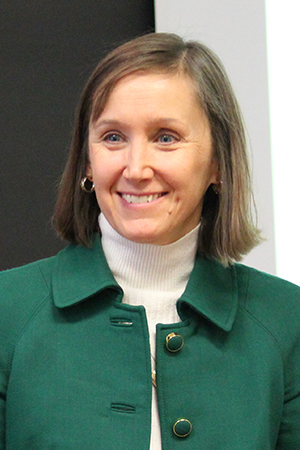 Stacy Hickox, JD, is an Associate Professor in the School of Human Resources and Labor Relations at Michigan State University. Stacy practiced law in the area of disability law at Michigan Protection and Advocacy Service prior to coming to SHRLR. Ms. Hickox also taught for several years at MSU's law school, including courses in employment law, civil rights, and disability law. Stacy has written a book on the Americans with Disabilities Act and several law review articles on various aspects of employment law. Her current research focuses on the employment of ex-offenders, including potential claims for adverse impact and negligent hiring liability.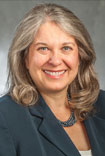 Tina M. Riley, is an Associate Professor in the School of Human Resources and Labor Relations at Michigan State University. She holds a PhD in Higher, Adult and Lifelong Education, with a concentration in Communications, and a Master of Labor and Industrial Relations from Michigan State University.
Dr. Riley is a results-based educator and executive coach with expertise helping individual leaders, and organizations, achieve their full potential through high-impact communications that build trust and promote inclusion and engagement.
She adopts an engaging and holistic approach to teaching that facilitates learners' ability to move from theory to practice. Her teaching style makes complex concepts accessible to graduate students and seasoned professionals alike. Dr. Riley teaches academic and professional development classes on a variety of HR and leadership topics including communications, leadership development, managing change, diversity and inclusion, and conducting workplace investigations.
With her passionate and engaging style, Dr. Riley develops and presents customized leadership development programs for both public and private sector organizations, from manufacturing to the Courts. Organizational leaders and HR professionals from across the globe including Bahrain, Cameroon, Canada, Georgia, Nigeria have participated in her workshops.
One or more instructors listed above may be teaching this program.
CANCELLATION POLICY
FOR VIRTUAL (ZOOM) PROGRAMS

Cancellation more than three weeks prior to the program start date: full refund.
Cancellation two weeks prior to the program start date: 10% cancellation fee; remainder of program fee refunded.
Cancellation after program materials have been posted/provided to participants (normally 2 days prior to program start date): no refund.
Cancellation fees may be waived if the participant registers and attends the same program within 12 months. Fees may only be waived once.
FOR IN-PERSON PROGRAMS

Cancellation four weeks prior to program start: 10% cancellation fee; remainder of program fee refunded.
Cancellation less than four weeks but at least two weeks prior to program start: 50% cancellation fee.
Cancellation less than two weeks prior to program start: no refund.
These cancellation fees apply even if the participant wishes to reschedule to a later date for the same program or a different program. Participants may send a substitute from the same organization for the same program and date with prior written notice and avoid the cancellation fee.
MSU reserves the right to cancel programs when enrollment criteria are not met or for conditions beyond its control. Any additional costs incurred by the enrollee of cancelled programs are the responsibility of the enrollee.
SPECIAL ACCOMMODATIONS
Accommodations for people with disabilities or special dietary needs (when in-person) may be requested by contacting Program Coordinator, Kristi White at whitekr@msu.edu. We will do all we can to accommodate you. It would be especially helpful if you would contact us at least three weeks before the program.
ADDITIONAL INFORMATION
MSU's Federal ID Number is 38-6005984
Business casual attire.
Please, no audio or video recording.
REGISTRATION FEE INCLUDES
All course materials.
Program begins at 8:30am.
Space is limited, so we advise registering as soon as possible to secure your participation.
DID YOU KNOW...WE CAN COME TO YOU!
You can bring this program on-site for your team or virtually through Zoom. It will lay the groundwork for success, provide a common framework and language as well as incorporate your organizational challenges. Contact Program Coordinator, Kristi White at whitekr@msu.edu to discuss how you can multiply the benefits of MSU programs and save money by bringing this and other programs to you.
Questions?  We would be happy to answer any questions you may have regarding this or any of our training programs. Please contact Program Coordinator, Kristi White at whitekr@msu.edu.