Instructors
Dave Banker, works for Michigan State University at the Facility for Rare Isotope Beams in the Human Resources Department. He is a graduate of Central Michigan University with a MSA in Human Resources. Dave, as he prefers to be called, possess his SHRM-CP Certification and also is a Certified Human Resources Specialist and Certified Family Medical Leave Specialist through Michigan State University's HR Executive Education Program. He carries a vast amount of experience with over 20 years in Business Management and Human Resources. His approach to life, work and education are one in the same; to be successful you have to be immersed in it.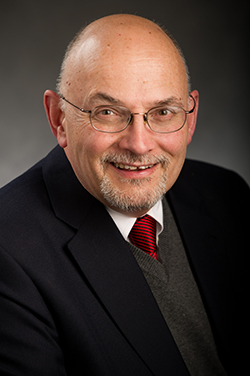 John P. Beck, M.A., is an Associate Professor in the School of Human Resources & Labor Relations at Michigan State University. He previously served as associate director of the School, primarily in charge of two of the School's outreach units, the Labor Education Program and Union Management Initiatives. He also co-directs a project (with Karen Klomparens, the Dean of the MSU Graduate School), "Building Mutual Expectations and Resolving Conflicts in Graduate Education," on the use of interest-based conflict resolution approaches for graduate students and their faculty mentors. John holds degrees from Michigan State University and the University of Michigan. He worked for five years on the staff of the University of Michigan Labor Studies Center. He has taught labor studies on the community college level in both Oklahoma and Michigan and has taught history and education courses at the university level.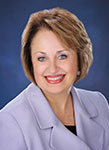 Mary A. Bedikian, JD, is the former District Vice President, Detroit Region, of the American Arbitration Association, an organization for which she worked for 28 years. Her extensive experience in Alternative Dispute Resolution (ADR) spans many sectors and includes training mediators and arbitrators in both the process and substance of ADR. Ms. Bedikian is an instructor for Administering the Labor Contract, Managing Grievances, and Preparing for Arbitration.

Rich Block, PhD, is a full-time labor arbitrator and Professor and Director Emeritus in the School of Human Resources and Labor Relations at Michigan State University. He is a member of the National Academy of Arbitrators. He has heard and decided hundreds of cases in the public and private sectors, both as a grievance and interest arbitrator. He currently serves on several permanent panels. As a faculty member at Michigan State University, he has done research on a range of issues in labor and employment. His work has appeared in book form, in all major journals in the employment field, and several law reviews.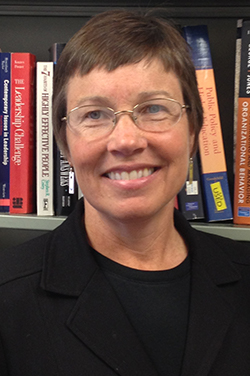 Julie L. Brockman, PhD, is an Associate Professor in the School of Human Resources and Labor Relations at Michigan State University. Julie is also a Fulbright Scholar who traveled to Hanoi, Vietnam in 2013 to teach and conduct research on workplace conflict in non-public enterprises. Julie has conducted workshops at local, national and international levels for union organizations and their joint partners. She assists unionized organizations, both within the private and public sectors, in developing and implementing joint union/management initiatives.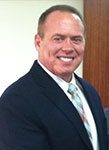 James H. Dulebohn,PhD, is a Professor in the School of Human Resources and Labor Relations at Michigan State University. His research interests include leadership, decision-making, change management, rewards, and human resource systems. His articles have appeared in journals including Academy of Management Journal, Journal of Applied Psychology, Personnel Psychology, Journal of Management, Journal of Risk and Insurance, Research in Higher Education, Journal of Organizational Behavior, Human Resource Management Review and others. In addition he has worked with variety of organizations to assist them in their human resource practices, including Avaya, Dow Chemical, Marriott, Medtronic, MSUFCU, Monsanto, Raytheon, Samsung, TIAA-CREF, State of Illinois, and State of Texas.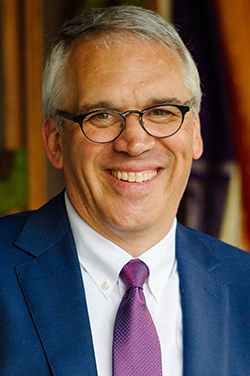 Greg Freehling, has developed his labor relations skills during in plant, business, and corporate labor relations for Arconic and Alcoa. He retired from corporate life after a 30-year career, most recently as the Director of Labor Relations for Arconic.

As the Director of Labor Relations, he was accountable for the labor relations function for the corporation. He has led and managed the relationships and efforts required to create successful labor outcomes. In addition to redesign efforts and multiple stand-alone contract negotiations, he and his team negotiated the most recent master contract between Arconic and the United Steelworkers.

His career spans plant and corporate responsibilities across Alcoa and its spin-off Arconic. He is a subject matter expert with an extensive background in leading cost improvement initiatives, contract negotiations, managing stakeholder communications, contract administration, as well as grievance and arbitration advocacy. He has negotiated with various unions in the US and Canada, including the United Steelworkers, United Autoworkers, and International Association of Machinists.

In addition, he has developed and conducted labor relations training programs for labor practitioners and line supervisors and leaders. He has provided training, advice, and counsel across Alcoa and Arconic locations in the US, Canada, and Europe.

In addition to teaching for the School of Human Resources and Labor Relations, Greg continues to provide consulting expertise and training programs through his consulting firm, Brison Taylor LLC. Its goal is to help organizations looking to improve their operational efficiency and labor relations skill sets.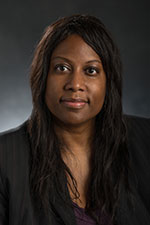 Angela T. Hall, JD, PhD, is an Associate Professor in the School of Human Resources and Labor Relations at Michigan State University. She received her JD from Florida State University, College of Law and her PhD from Florida State University, College of Business. She has previously been on the faculties of Florida State University and the University of Texas at San Antonio. Prior to pursuing an academic career, Angela practiced law full-time. Her research interests include employee accountability and employee legal claiming. She has taught a wide variety of courses at the undergraduate, masters, and doctorate levels including business law, organizational behavior, human resources, leadership, and employee training and development. Angela has also authored learning modules and cases for the Society for Human Resource Management (SHRM).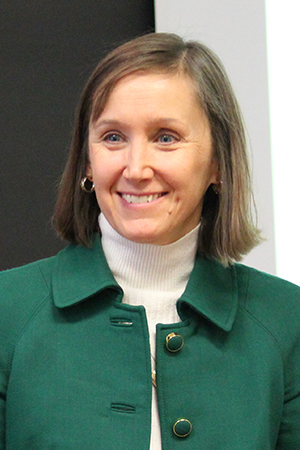 Stacy Hickox, JD, is an Associate Professor in the School of Human Resources and Labor Relations at Michigan State University. Stacy practiced law in the area of disability law at Michigan Protection and Advocacy Service prior to coming to SHRLR. Ms. Hickox also taught for several years at MSU's law school, including courses in employment law, civil rights, and disability law. Stacy has written a book on the Americans with Disabilities Act and several law review articles on various aspects of employment law. Her current research focuses on the employment of ex-offenders, including potential claims for adverse impact and negligent hiring liability.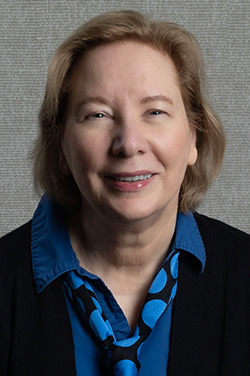 Michelle Kaminski, PhD is an Associate Professor in the School of Human Resources and Labor Relations. She works primarily in the area of labor education, teaching workshops for union members and leaders on a wide range of topics including labor law, stewards training, collective bargaining, union leadership, workplace bullying, communication skills, FMLA, and basic economics.
Steven J. Pollok, JD, is president and senior partner of Rapaport, Pollok, Farrell & Waldron, P.C. of Lansing, Michigan. He has specialized in practicing workers' compensation law for almost 30 years as a claimant's attorney. He has also taught workers' compensation law as an adjunct professor at Thomas Cooley Law School since 1992. Steve has lectured frequently on numerous topics involving workers' compensation issues to unions, management representatives, and attorneys. Steve has a bachelor of arts degree from Michigan State University and also a master's degree in Labor and Industrial Relations from Michigan State University. He earned his J.D. from Cleveland-Marshall College of Law in 1977. Mr. Pollok is an instructor for Certified Workers' Compensation Professional and Forum and Problem Solving for the Workers' Compensation Professional.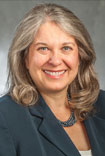 Tina M. Riley, PhD, is a results-based educator and executive coach with expertise helping individual leaders, and organizations, achieve their full potential through high-impact communications that build trust and promote inclusion and engagement.

She adopts an engaging and holistic approach to teaching that facilitates learners' ability to move from theory to practice. Her teaching style makes complex concepts accessible to graduate students and seasoned professionals alike. Dr. Riley teaches academic and professional development classes on a variety of HR and leadership topics including communications, leadership development, managing change, diversity and inclusion, conducting workplace investigations, and HR's role in cybersecurity.

With her passionate and engaging style, Dr. Riley develops and presents customized leadership development programs for both public and private sector organizations, from manufacturing to the Courts. Organizational leaders and HR professionals from across the globe including Bahrain, Cameroon, Canada, Georgia, Nigeria have participated in her workshops.

Holding a PhD in Higher, Adult and Lifelong Education, with a concentration in Communications, and a Master of Labor and Industrial Relations, she is an Associate Professor and Associate Director of the School of Human Resources and Labor Relations at Michigan State University. She is the Director of the School's Human Resource Executive Education program.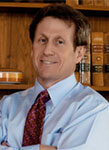 Michael Sanders, JD, is a partner and serves as firm president at Foster, Swift, Collins and Swift, PC in Lansing Michigan. For the past 36 years, Mike has devoted his law practice to the defense of employers, third party administrators and insurance companies in the workers' compensation arena. Mike is a frequent lecturer and author on workers' compensation issues, and has taught workers compensation law as an adjunct professor at Western Michigan University Law School. He is also a member of the College of Workers' Compensation Lawyers. As an undergraduate at University of Illinois, Mike was Phi Beta Kappa and completed his bachelor's degree, magna cum laude, in 1980. He went on to graduate from the University of Illinois College of Law in 1983. For the past decade, Mike has also been teaching the Certified Workers' Compensation Professional Course, the Follow-Up Program and the Forum and Problem Solving Programs.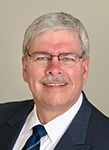 Jim Walsh, was most recently Vice President Claims at Auto-Owners Insurance. He has spent 44 years in the property casualty insurance business, all related to claim handling in some way. As a field investigator, he managed the Company's position on claims ranging from house fires, to fatal accidents, and eventually worked in management. Jim supervised and trained both those who investigated the claims and those who managed and trained them. Having reached his retirement he looks for ways to continue his efforts to encourage people developing in their roles.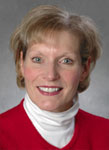 Eileen M. Wilson, PhD is a faculty member at Michigan State University and has provided stewardship for MSU for 33 years including serving as special assistant in the Office of the President and Board of Trustees for two years, assistant dean of undergraduate education in the Broad College of Business and on numerous university committees. She holds a Master of Arts in Philosophy, Masters in Labor and Industrial Relations, and a PhD in College and University Administration. Dr. Wilson has over 30 years of HR/LR experience, taught labor management relations at MSU for over 15 years and teaches a study abroad program in St. Andrews Scotland each year.