Custom Programs
Here at the School of Human Resources & Labor Relations' Professional Development program, we truly work closely with you to develop a custom training program that builds on the strengths and talents of your participants and challenges them to overcome the status quo that impairs individual and organizational effectiveness. We will spend the time necessary to understand your capabilities and culture before developing a program that has a mutually agreed-up set of expectations, learning approaches, and performance metrics that will help ensure that your investments of time, talents, and treasure will be well worth it.
Save time and travel costs – Customized programs incorporate your policies, procedures, and specific needs into every program. On-site training programs contribute to a shared understanding of workshop content.
We can help you...
Identify your core strengths and challenges through a variety of assessment instruments
Develop a customized program that promotes organizational growth, learning, and application
Provide accessible training and on-going coaching in such areas as:

Employee engagement
Leadership development
Supervisor training
Building trust with key internal and external stakeholders
Crafting and delivering effective crisis communications

Follow-up with your executives to ensure learning continues after training is complete
Our approach to custom education is unique because we have...
Knowledgeable and talented faculty at the top of their fields
The ability to spend time learning about your business before we deliver programs
Practical hands-on teaching methods emphasizing information you can put to work immediately
A variety of in-person and distance learning methods for delivering the material to your employees across the globe
Resource materials that employees can take with them for future learning
Personal attention to each participant
Individual coaching for high potential managers and executives
We provide custom training in such areas as...
Leadership

Leadership for a Successful and Sustainable Future
Leading and Managing Change
Building trust with key stakeholders
Learning to Lead for those New to Leadership

Limiting liability

Anti-Discrimination and Harassment
Bullying in the Workplace
Fair Labor Standards Act
Family and Medical Leave Act
Organizational Safety and Health
Wellness
Workers' Compensation

Human Resource Management

Certified Human Resources Specialist
Employee Engagement
Establishing Goals and Setting Expectations
Becoming a More Effective HR Business Partner
Performance Management, Evaluation, and Appraisal
Progressive Corrective Action

Management

Competitive Advantage through Differences
Conflict Management
Interpersonal communications
Negotiation Skills
Managing meetings
Presentations with Power
Providing Feedback
WorkLife Issues

Labor Relations

Administering the Labor Contract
Managing Grievances
Labor Law
Union/Management Relations
---
GET STARTED TODAY
One phone call or email will get you started: Call Dr. Tina Riley at (517) 432-6267 or send an email to robert35@msu.edu.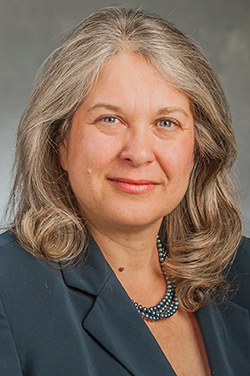 Tina M. Riley, PhD, is a results-based educator and executive coach with expertise helping individual leaders, and organizations, achieve their full potential through high-impact communications that build trust and promote inclusion and engagement.

She adopts an engaging and holistic approach to teaching that facilitates learners' ability to move from theory to practice. Her teaching style makes complex concepts accessible to graduate students and seasoned professionals alike. Dr. Riley teaches academic and professional development classes on a variety of HR and leadership topics including communications, leadership development, managing change, diversity and inclusion, conducting workplace investigations, and HR's role in cybersecurity.

With her passionate and engaging style, Dr. Riley develops and presents customized leadership development programs for both public and private sector organizations, from manufacturing to the Courts. Organizational leaders and HR professionals from across the globe including Bahrain, Cameroon, Canada, Georgia, Nigeria have participated in her workshops.

Holding a PhD in Higher, Adult and Lifelong Education, with a concentration in Communications, and a Master of Labor and Industrial Relations, she is an Associate Professor and Associate Director of the School of Human Resources and Labor Relations at Michigan State University. She is the Director of the School's Human Resource Executive Education program.