Congratulations to Dr. Mevan Jayasinghe, recipient of the Daniel H. Kruger Teaching Award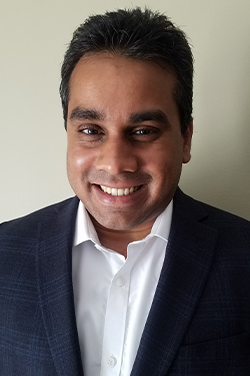 Dr. Mevan Jayasinghe
Mevan Jayasinghe is an Associate Professor in the School of Human Resources and Labor Relations at Michigan State University. He received his PhD in Business (Management and Human Resources) from the University of Wisconsin-Madison in 2013. Professor Jayasinghe teaches the graduate-level negotiation and conflict resolution course and the undergraduate capstone course in human capital and society. He has previously also taught graduate-level courses in human resource strategy and high-performance work systems.
His teaching philosophy is focused on facilitating a collaborative learning environment that combines rigorous practical/experiential learning, student-led research and analysis, and the application of learned concepts. In the spring 2021 semester, he took leadership in designing and integrating an academic internship experience as a core component of his undergraduate capstone course in collaboration with a leading Fortune 500 global technology organization, Dell Technologies. His vision was to create opportunities for undergraduate students to receive rigorous, sustained, hands-on practical training as a part of their capstone experience, where they would solve actual human capital challenges in organizations, preparing them for successful transition into the workforce as human resource or labor relations leaders.
Professor Jayasinghe conducts international research on the effectiveness of human resource and corporate social responsibility investments and on disparities in job quality (pay, safety, employment discrimination) across countries.
The Daniel H. Kruger Teaching Award honors excellence in teaching by faculty members in the School of Human Resources and Labor Relations. Carrying on the tradition of excellence demonstrated by Professor Daniel Kruger, this award recognizes the faculty member's dedication to motivating students' desire to learn, creative and effective instruction, and contributions to the advancement of human resources and labor relations knowledge among the MSU community.