Events
Throughout the school year, GSA sponsors activities such as picnics, tailgates, new student mixers, volunteering, mentoring programs, intern panels, cultural potlucks, leadership banquets, clothing sales, bowling, baseball games, night on the town, and senior send-off events. Here are a few things that we have done.
Orientation Mixer
One of GSA's greatest points of pride is aiding in the successful on-boarding of new students. To begin each semester we pair incoming students with peer mentors to assist with the transition into the HRLR program. To encourage the building of strong peer networks, GSA hosts a mentor/mentee mixer following orientation. This gives new and current students the opportunity to meet and discuss the expectations of the program as well as guidelines for success.
Tailgates
On gameday Saturdays in the Fall, you can find our group by the tennis courts underneath the SHRLR GSA tent. While we prepare for an exciting Spartan game, we enjoy good friends, food, and drink!
Leadership Banquet
Every fall, as one leadership team moves on, we are excited to welcome the new executive boards to SHRM and GSA. At this formal GSA event, we also award company sponsored scholarships to honorable second year student leaders.
Bowling
To escape the stress of a new semester, GSA hosts this event for students to enjoy a few games of bowling and each other's company! Students are encouraged to join us throughout the night for a little friendly competition.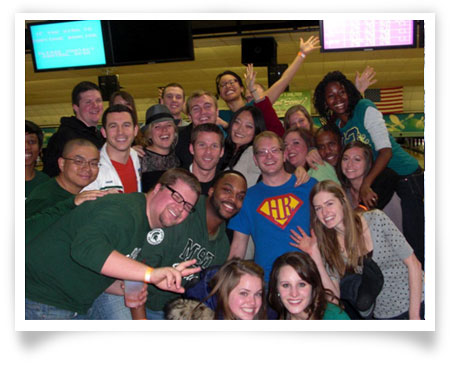 Spartan Basketball Game
The MHRLR student presence is known when our students attended a pivotal basketball game during the Spring semester coordinated by GSA for a night of great company and comradery.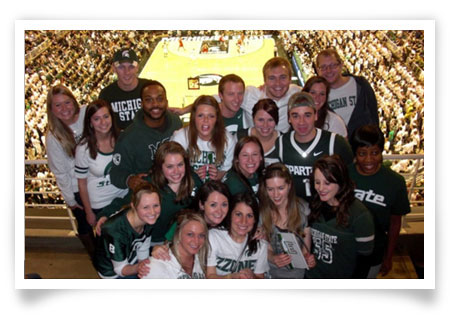 Night On The Town
This is the night when HRLR students take to the streets of East Lansing for a night to relax with peers and take a break from recruiting and classes. This highly anticipated event takes place each semester, and is always one to remember!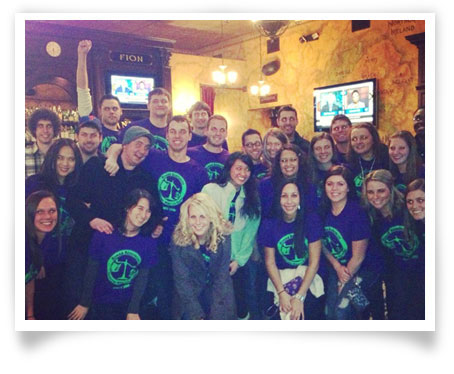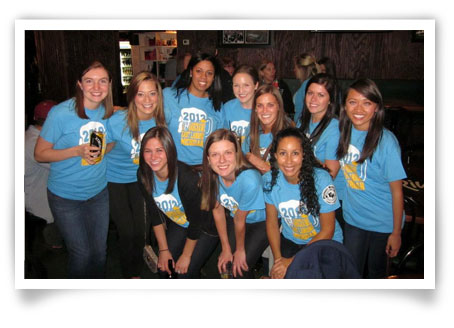 Senior Sendoff
This final farewell gives students the chance to have dinner together and share stories, experience, and final thoughts about their time in the program. We toast, pay tribute, and well wish our graduating peers as they enter into the opportunities that lie ahead of them.
Clothing Sale
Our biggest fundraising event of the year is our clothing sale, which provides products that bear the name of our school. This sale happens once a semester and we appreciate you support!
Other Activities
During the school year, there are always opportunities to get to know your fellow students.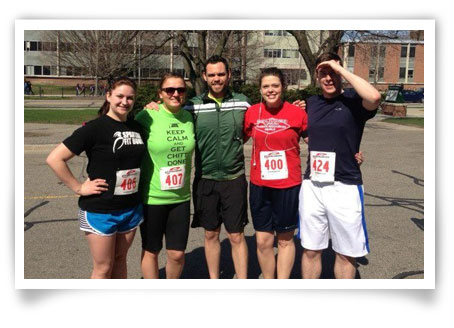 Running a 5K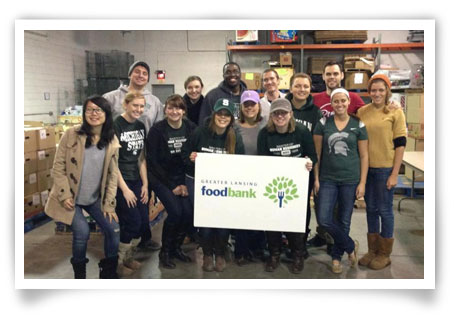 Volunteering at the food bank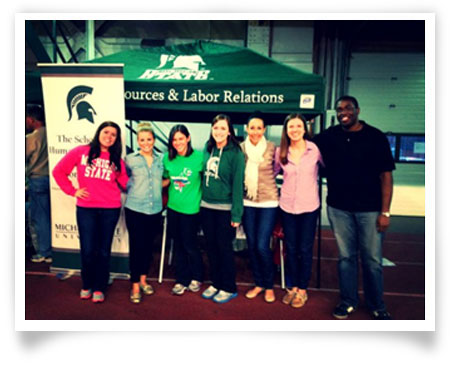 Relay for Life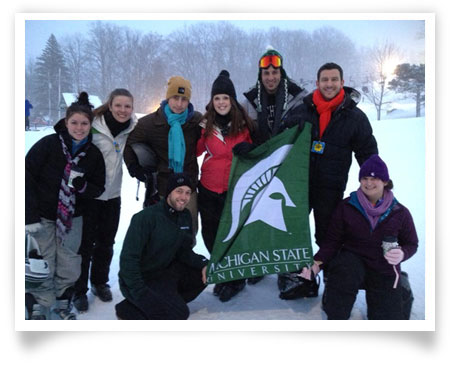 Ski trip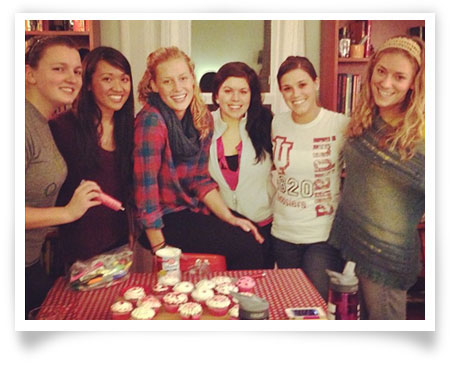 Valentine's Day treat making
Diversity & Inclusion Committee
This committee was brought to life early this semester by our D&I officer with the goal of promoting engagement among the diverse student population. It will act as a platform for ideas and perspectives to be exchanged by students who are not typically involved in the active student life. Their efforts will be seen in the cultural potluck event and the planning of an excursion in downtown Detroit. The committee is acting to present various student interests, including the opportunity to network with our Broad MBAs at a mixer event. We look forward to their contributions in making our graduate student association more inclusive for all.
Cultural Potluck
We are proud to sponsor a night celebrating culture along with the MSU SHRM chapter. The strong alliance formed between the student organizations this year is primary to hosting events with a greater added value for students in attendance. It's a great night of professional development, food, and the opportunity to learn about the cultures of our fellow SHRLR students.