Liberson Scholarships help MSU undergraduate students gain valuable work and research experience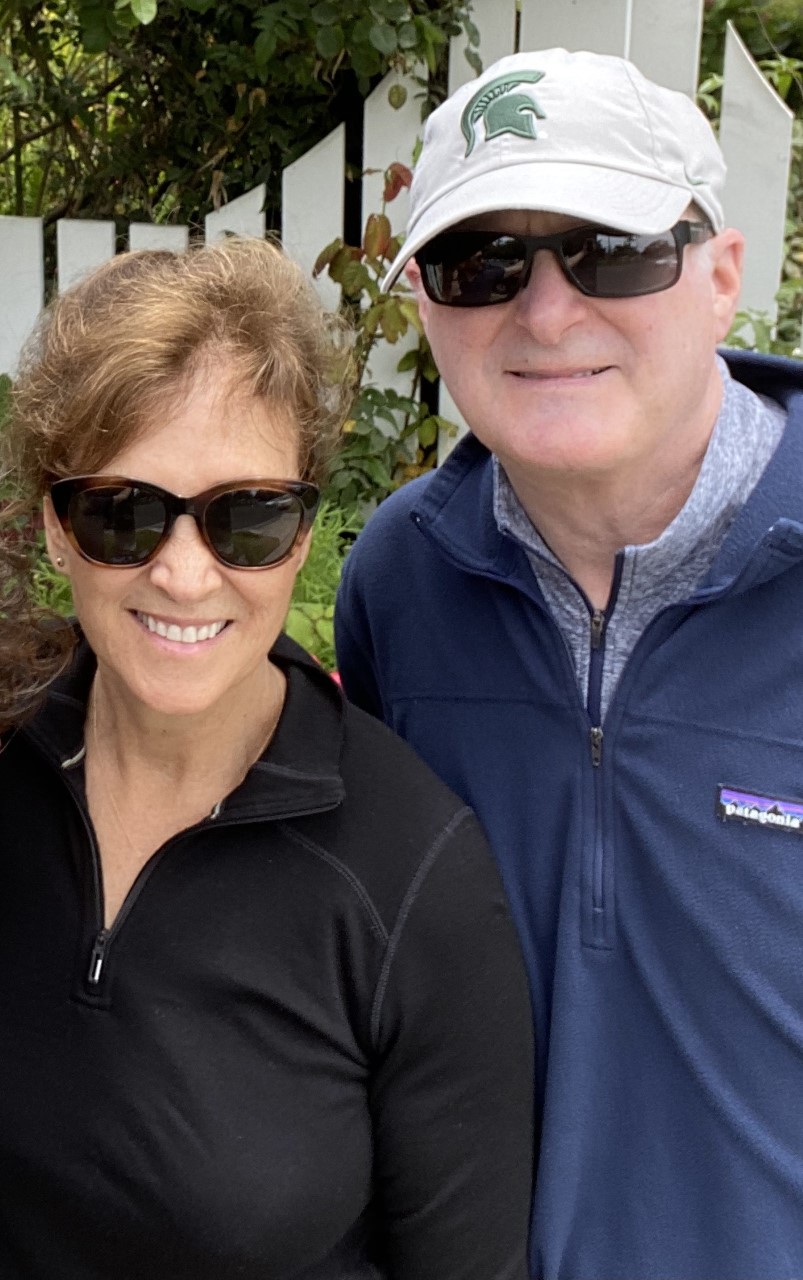 Dennis and Tracey Liberson
Michigan State University and School of Human Resources and Labor Relations alumni Dennis and Tracey Liberson continued their legacy of support for young Spartans this year by helping fund summer research and internship opportunities for 10 undergraduate students in the Human Capital and Society Major. Creating opportunities for students at MSU to learn and grow is at the heart of Dennis and Tracey Liberson's gift giving.
Growing up in the East Lansing area, Tracey Liberson developed a lifelong love of MSU at an early age when her parents would bring Tracey and her siblings to MSU's beautiful campus to feed the ducks along the Red Cedar River, listen to the bells of Beaumont Tower, and enjoy ice cream from the MSU Dairy Store. She always felt a connection to the land at MSU, and fondly remembers visiting the animals at the agricultural grounds off of Mt. Hope and Farm Lane. Tracey made a dream come true when she attended MSU for her undergraduate education and continued on to earn a master's degree in Human Resources and Labor Relations (then Master of Labor and Industrial Relations). During her time in both her undergraduate and graduate degree programs at MSU, Tracey recalls how helpful everyone was every step of the way. "I know the positive impact those experiences had on me as a student, and I'm grateful today to be in a position to support my fellow Spartans," said Tracey.
Dennis Liberson grew up outside of Detroit, Michigan until age 14 when he moved with his family to Virginia. But those early years watching Spartan football, including the 1966 "Game of the Century" between Michigan State and Notre Dame, made Dennis a lifelong Spartan fan no matter where he went. He double majored in economics and government at the College of William and Mary in Virginia and, in 1979, officially became a Spartan when he returned to Michigan to attend graduate school at the School of Human Resources and Labor Relations. Dennis recalls thinking how it had all come full circle and notes that he has "bled green" ever since. With a distinguished career that includes helping start Capital One financial services in 1995 and serving as Chief Human Resources Officer, Dennis notes "joining Michigan State's School of HRLR (LIR) master's program was the single most impactful decision in my life."
For Dennis and Tracey Liberson, giving back to MSU means helping students gain access to experiences and opportunities through higher education, that they otherwise may not have. Over the years, the Liberson's support has helped out-of-state students come to MSU and undergraduate students experience life-changing study abroad trips. This year, when students needed help more than ever, Dennis and Tracey worked with the College of Social Science and School of HRLR to find a way to make their gift especially impactful. This summer, 10 undergraduate students in the Human Capital and Society major have received funding to help them obtain research and internship experiences that advance their education and future career opportunities. Because of this generosity, students are conducting valuable research on strategies to improve work environments, employee benefits, and outreach activities. Other scholarship recipients are interning at the Ingham County Sheriff's Office, AllPeople, and non-profit organizations Mi Work Matters and the Michigan Employment Clinic (MiEC), whose mission is to support the efforts of people with disabilities or criminal records to secure employment.  
From Liberson Scholarship recipients:
"Your generosity has blessed me and now I'm able to participate in something I love doing which is research."
"I first wanted to express my gratitude for this wonderful opportunity to assist in my endeavors this semester with regard to my internship. I feel as though this experience, along with the amazing education that I have received in the School of HRLR HCS major will prepare me to be the best HR professional I can be."
"I wanted to say thank you so much for awarding me this scholarship. It is a great help to me this summer given my family's financial situation. I truly appreciate the opportunity I've been given through this scholarship."
"The generosity you show through this scholarship means so much to me, and I am honored and grateful to have received it."
On behalf of our students, the College of Social Science, and the School of Human Resources and Labor Relations, we would like to thank Dennis and Tracey Liberson for their continued dedication to providing student-centered gifts that help so many Spartans. Go Green!