Advisory Board
Our distinguished Advisory Board is comprised of passionate alumni and friends, widely regarded as top business leaders in human resources and labor relations. Playing an integral and vital role in the life of our School, our Board provides critical advice and support in the pursuit of our shared vision of offering the premier graduate program in human resources and labor relations.
Working hand-in-hand with our faculty and staff, all Board members and faculty serve on one of five standing committees that focus on:
Early Career Development
Student Recruitment
Branding
Outreach
Alumni Relations
Co-chaired by a Board member and faculty member, each committee meets throughout the year to closely evaluate our programs and activities in light of the goals and objectives set out in our strategic plan. Each committee then develops recommendations to the entire Board and faculty, which are discussed and refined during the Board's annual two-day meeting.
In addition to their high level of engagement with our School, Board members act as champions of our School within their own organizations and more broadly as ambassadors within our profession. Thanks to the involvement and advice of our Board, our master's program curriculum stays at the cutting-edge, we award 20 or more named corporate scholarships every year, and our students enjoy exceptional placement in both summer internships and full-time positions.
We proudly present our esteemed Advisory Board.
PRESIDENT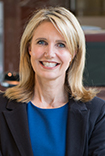 Halsey, Gale
Head of People
Lucid Motors
VICE PRESIDENT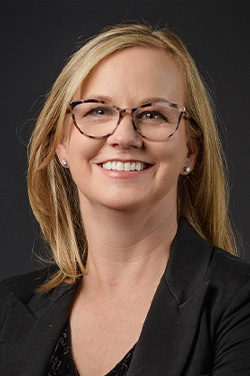 Runyon, Barbara
Senior Vice President
Chief Human Resources Officer
Gentherm Inc.
Rev. 11/2023