Bill N. Cooke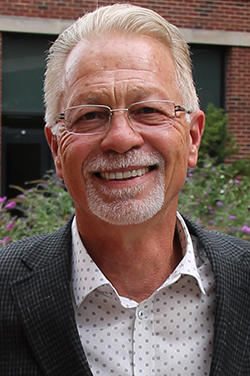 PhD, University of Illinois, Urbana, Institute of Labor & Industrial Relations
M.A., University of Illinois, Urbana, Institute of Labor & Industrial Relations
B.S., Eastern Illinois University, Charleston
South Kedzie Hall
368 Farm Lane, Room S207
East Lansing, MI 48824
(517) 353-8519
CONNECT
---
AREA OF EXPERTISE
Global HR management and business strategy, integrating high-involvement HR practices with new technologies and management processes, international IR systems and foreign investment, and union-management partnerships.
---
BIOSKETCH
Bill Cooke is a Professor and former Director in School of Human Resources and Labor Relations at Michigan State University. He received his PhD from the University of Illinois in 1977. He has been on the faculty at the University of Michigan, Purdue University and Wayne State University and held visiting faculty positions at Cornell University and the University of California, Berkeley.
Bill is author of numerous articles and several books about multinational companies and their global HR/LR strategies, international workplace systems, knowledge-based HR and technology strategies, and union-management cooperation. His research has been funded by a wide range of foundations (including NSF, the Russell Sage Foundation, and the Rockefeller Foundation) and he has presented his findings at roughly 100 conferences across 20 countries.
In addition, Bill has extensive experience working directly with HR/LR professionals in the field. He has served as a consultant and in various advisory positions to more than 30 companies. Over the last 35 years, he has also directed executive education programs in labor-management relations and negotiations at MSU and previously at the University of Michigan.
---