Follow-Up Program for Certified Workers' Compensation Professionals - CWCP

REGISTRATION FEE: $1,095
STAY CURRENT WITH INFORMATION FROM THE SOURCE YOU TRUST
Ensure your organization's Workers' Compensation system is benefiting from best practices and is compliant with recent regulatory changes. As always, this year's Follow-Up Program for Certified Workers' Compensation Professionals (CWCP) will provide you with a national update on the trends, emerging issues, legislation, rule changes, and case law for 2020.
Watch our instructors demonstrate their skills as they represent each side in a mock trial. Our instructors have over 30 years of experience each as a claimant's attorney and a defense attorney of employers, third party administrators, and insurance companies. It is a highlight of the program.
RECONNECT!
Reconnect with your fellow CWCPs, share ideas and experiences, and expand and strengthen your professional network!
This year promises to be an engaging and interactive class, and provides half of your continuing education requirement for recertification (14 credits). Attending the CWCP Follow-Up Program annually will fulfill the 28-credit requirement needed to maintain your certification.
Note: This program is open only to current Certified Workers' Compensation Professionals.
PROGRAM DATE
November 12-13, 2020


Live Interactive Program via Zoom

REGISTRATION FEE: $1,095
---
PROGRAM SCHEDULE
Program times each day
Day 1: 8:30am - 4:30pm
Day 2: 8:30am - 3:30pm
Lunch break
* All times are in Eastern Time
The focus of this year's program will be the impact of the COVID-19 pandemic on all aspects of workers' compensation.  This year's agenda will include the following topics: 
A National Update on Relevant Trends, Judicial Decisions, and Legislative Changes in the Workers' Compensation Arena.
The Link Between Physician Dispensing of Opioids and Poor Outcomes in Workers' Compensation Claims.
Understanding Occupational Health Services and Testing Procedures and Maximization of Workers' Health and Productivity While Mitigating the Effects of Injury and Illness.
Vocational Rehabilitation and Residual Wage Earning Capacity Assessments in a Pandemic Environment.
Occupational and Environmental Injuries and Diseases -- Prevention, Diagnosis, and Treatment from the Physician's Perspective.
The Evaluation and Defense of Litigated COVID-19 Claims.
Commonly Asked Questions and Answers Regarding COVID-19's Impact on Employer's Rights and Obligations in the Workers' Compensation Arena and Under Other Statutory Schemes i.e., FMLA, the ADA, HIPAA, etc.
Four Interactive Fact-Based Exercises Moderated by a Workers' Compensation Magistrate and Four Practicing Workers' Compensation Attorneys.
INSTRUCTORS
Steven J. Pollok, JD, is president and senior partner of Rapaport, Pollok, Farrell & Waldron, P.C. of Lansing, Michigan. He has specialized in practicing workers' compensation law for almost 30 years as a claimant's attorney. He has also taught workers' compensation law as an adjunct professor at Thomas Cooley Law School since 1992. Steve has lectured frequently on numerous topics involving workers' compensation issues to unions, management representatives, and attorneys. Steve has a bachelor of arts degree from Michigan State University and also a master's degree in Labor and Industrial Relations from Michigan State University. He earned his J.D. from Cleveland-Marshall College of Law in 1977. Mr. Pollok is an instructor for Certified Workers' Compensation Professional and Forum and Problem Solving for the Workers' Compensation Professional.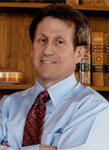 Michael Sanders, JD, is a partner and serves as firm president at Foster, Swift, Collins and Swift, PC in Lansing Michigan. For the past 36 years, Mike has devoted his law practice to the defense of employers, third party administrators and insurance companies in the workers' compensation arena. Mike is a frequent lecturer and author on workers' compensation issues, and has taught workers compensation law as an adjunct professor at Western Michigan University Law School. He is also a member of the College of Workers' Compensation Lawyers. As an undergraduate at University of Illinois, Mike was Phi Beta Kappa and completed his bachelor's degree, magna cum laude, in 1980. He went on to graduate from the University of Illinois College of Law in 1983. For the past decade, Mike has also been teaching the Certified Workers' Compensation Professional Course, the Follow-Up Program and the Forum and Problem Solving Programs.
One or more instructors listed above will be teaching
CANCELLATION POLICY
FOR VIRTUAL (ZOOM) PROGRAMS

Cancellation more than three weeks prior to the program start date: full refund.
Cancellation two weeks prior to the program start date: 10% cancellation fee; remainder of program fee refunded.
Cancellation after program materials have been posted/provided to participants (normally 2 days prior to program start date): no refund.
Cancellation fees may be waived if the participant registers and attends the same program within 12 months. Fees may only be waived once.
FOR IN-PERSON PROGRAMS

Cancellation four weeks prior to program start: 10% cancellation fee; remainder of program fee refunded.
Cancellation less than four weeks but at least two weeks prior to program start: 50% cancellation fee.
Cancellation less than two weeks prior to program start: no refund.
These cancellation fees apply even if the participant wishes to reschedule to a later date for the same program or a different program. Participants may send a substitute from the same organization for the same program and date with prior written notice and avoid the cancellation fee.
MSU reserves the right to cancel programs when enrollment criteria are not met or for conditions beyond its control. Any additional costs incurred by the enrollee of canceled programs are the responsibility of the enrollee.
ADDITIONAL INFORMATION
MSU's Federal ID Number is 38-6005984
Business casual attire.
Please, no audio or video recording.
REGISTRATION FEE INCLUDES
All course materials.
Program begins at 8:30am.
Space is limited, so we advise registering as soon as possible to secure your participation.
GIVE US A CALL
We would be happy to answer any questions you may have regarding this training program. Please contact Program Coordinator, Kristi White at whitekr@msu.edu.
DID YOU KNOW...WE CAN COME TO YOU!
You can bring this program on-site for your team or virtually through Zoom. It will lay the groundwork for success, provide a common framework and language as well as incorporate your organizational challenges. Contact Program Coordinator, Kristi White at whitekr@msu.edu to discuss how you can multiply the benefits of MSU programs and save money by bringing this and other programs to you.