Follow-Up Program for Certified Workers' Compensation Professionals - CWCP

STAY CURRENT WITH INFORMATION FROM THE SOURCE YOU TRUST
Ensure your organization's Workers' Compensation system is benefiting from best practices and is compliant with recent regulatory changes. This year's Follow-Up Program for Certified Workers' Compensation Professionals (CWCP) will cover the implications of COVID-19 on workers' compensation, and the latest trends, emerging issues, legislation, and rule changes.
AGENDA:
Day One: COVID-19 Impact on Workers' Compensation
On day one, we will address the many and varied implications of COVID-19 on Workers' Compensation.

Including:

Work from home
Returning to work post COVID-19
COVID-19 Claims
COVID-19 Vaccinations

Mandatory
Voluntary
When employees' refuse to be vaccinated

The Medical Perspective



Day Two: Trends and Transformation
Much has changed over the past year, and the implications for Workers' Compensation are significant. On day two, you'll gain critical information and insight on:

Medicare and Section 111 reporting

What's coming

New fines and new reporting requirements being proposed are likely to go into effect at the end of this year or early 2022, be prepared and

Learn how to get ahead of the curve

Surveillance and work from home

What's legal
What's not
When and why to use surveillance

Nurse Case Managers

Their roles have changed due to COVID-19, learn what these new roles look like and,
Learn when to use Nurse Case Managers, and when not to
Creative ways to coordinate care

Trends

The impact of COVID-19 on Workers' Compensation Claims
COVID-19 and the presumption of workers' compensation coverage
And more...
RECONNECT!
Reconnect with your fellow CWCPs, share ideas and experiences, and expand and strengthen your professional network!
Note: This program is open only to current Certified Workers' Compensation Professionals.
Become a Certified Workers' Compensation Professional
PROGRAM DATE
December 8 & 15, 2022
8:30am - 4:30pm ET
Live Interactive Program via Zoom

REGISTRATION FEE: $1,100
All of our classes include strategies to minimize Zoom fatigue and ensure an enjoyable, informative learning experience.
MSU employee discount available. Please contact Kristi White at whitekr@msu.edu for more information.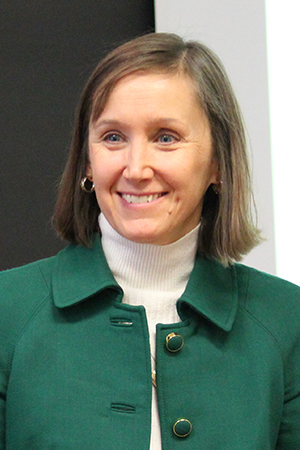 Stacy Hickox, JD, is an Associate Professor and Associate Director, Undergraduate Programs in the School of Human Resources and Labor Relations at Michigan State University. Stacy practiced law in the area of disability law at Michigan Protection and Advocacy Service prior to coming to SHRLR. Ms. Hickox also taught for several years at MSU's law school, including courses in employment law, civil rights, and disability law. Stacy has written a book on the Americans with Disabilities Act and several law review articles on various aspects of employment law. Her current research focuses on the employment of ex-offenders, including potential claims for adverse impact and negligent hiring liability.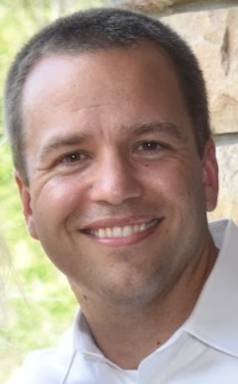 Tony Lemke, is a Human Resources Manager who began at Michigan State University in 2006. Tony holds a bachelor's degree of science in human resources from MSU and a number of professional certifications. He's been working with MSU's workers' compensation and disability plans since 2008 and has been leading the Leaves of Absence area since 2016.
REGISTRATION POLICY
Registration closes 24-hours before the start of the program.
CANCELLATION POLICY
FOR VIRTUAL (ZOOM) PROGRAMS

Cancellation more than three weeks prior to the program start date: full refund.
Cancellation two weeks prior to the program start date: 10% cancellation fee; remainder of program fee refunded.
Cancellation after program materials have been posted/provided to participants (normally 2 days prior to program start date): no refund.
Cancellation fees may be waived if the participant registers and attends the same program within 12 months. Fees may only be waived once.
MSU reserves the right to cancel programs when enrollment criteria are not met or for conditions beyond its control. Any additional costs incurred by the enrollee of canceled programs are the responsibility of the enrollee.
ADDITIONAL INFORMATION
MSU's Federal ID Number is 38-6005984
Business casual attire.
Please, no audio or video recording.
RECERTIFICATION CREDIT HOURS
NOTE: Due to the significant disruptions caused by COVID-19, we are temporarily reducing the number of continuing education credits required for recertification to 14 credits. This reduction applies to recertifications that are due in December 2022.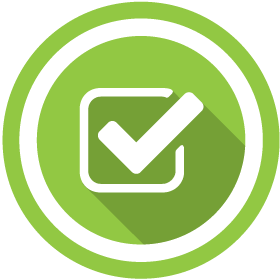 This program has been approved for 14 continuing education credit hours towards Professional Development Program recertification.
Learn more about Recertification
REGISTRATION FEE INCLUDES
All course materials.
Space is limited, so we advise registering as soon as possible to secure your participation.
Questions?  We would be happy to answer any questions you may have regarding this or any of our training programs.Please contact Program Coordinator, Kristi White at whitekr@msu.edu.