Follow-Up Program for Certified Workers' Compensation Professionals - CWCP

REGISTRATION FEE: $1,100
STAY CURRENT WITH INFORMATION FROM THE SOURCE YOU TRUST
Ensure your organization's Workers' Compensation system is benefiting from best practices and is compliant with recent regulatory changes. This year's Follow-Up Program for Certified Workers' Compensation Professionals (CWCP) will cover the implications of COVID-19 on workers' compensation, and the latest trends, emerging issues, legislation, and rule changes.
SAMPLE AGENDA:
Day 1

Deconstructing your Workers' Compensation Premium and the Nexis of Premium and Claims Management

Karen Roberts, Vice President, M & R Information Services

Key Findings from Recent WCRI Studies on Workers' Compensation Medical Treatment and Payments

Will Monnin-Browder, Policy Analyst, WCRI

Beyond Compliance

Dan Hamilton, Staff Rep, MI AFSCME 25

Working with Invisible Injuries: Understanding and Coping with Brain Injuries

Mizuka Yasuoka, Clinical Counselor, Origami Rehabilitation
Day 2

Non-Traditional PT Treatments

Laura Tustin, Athletico Physical Therapy

Independent Contractors and Workers' Compensation

Andrea Emmett, Sr. Workers' Compensation Advisor, Assured Partners

Vocational Recovery and Return to Work

Krista Glenn, Chief of Return to Work Partnerships, Washington State Department of Labor & Industries

Amy Rhodes, Program Manager for Vocational Quality Assurance, Washington State Department of Labor & Industries

Catherine Pederson, Program Manager for Claims Specialty Services, Washington State Department of Labor & Industries

Mental Health in the Workplace

Michelle Kaminski, Associate Professor, MSU School of Human Resources & Labor Relations

Sean Egan, Deputy Directory, Michigan Department of Labor & Economic Opportunity

The Opioid Crisis

Joan Hill, Program Presenter, School of Human Resources & Labor Relations

Note: Topics and agenda order subject to change.

 

RECONNECT!

Reconnect with your fellow CWCPs, share ideas and experiences, and expand and strengthen your professional network!

Note: This program is open only to current Certified Workers' Compensation Professionals.

Become a Certified Workers' Compensation Professional

 
THANK YOU FOR YOUR INTEREST
The next Follow-Up Program for Certified Workers' Compensation Profressionals is currently being scheduled.

Check back soon for updates.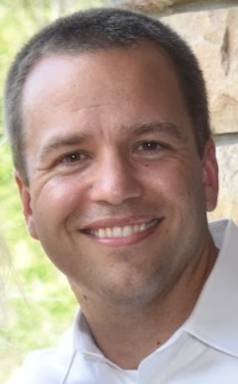 Tony Lemke, is a Human Resources Manager who began at Michigan State University in 2006. Tony holds a bachelor's degree of science in human resources from MSU and a number of professional certifications. He's been working with MSU's workers' compensation and disability plans since 2008 and has been leading the Leaves of Absence area since 2016.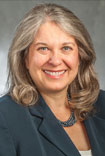 Tina M. Riley, is an Associate Professor, Associate Director, and Director of Professional Development in the School of Human Resources and Labor Relations at Michigan State University. She holds a PhD in Higher, Adult and Lifelong Education, with a concentration in Communications, and a Master of Labor and Industrial Relations from Michigan State University.
Dr. Riley is a results-based educator and executive coach with expertise helping individual leaders, and organizations, achieve their full potential through high-impact communications that build trust and promote inclusion and engagement.
She adopts an engaging and holistic approach to teaching that facilitates learners' ability to move from theory to practice. Her teaching style makes complex concepts accessible to graduate students and seasoned professionals alike. Dr. Riley teaches academic and professional development classes on a variety of HR and leadership topics including communications, leadership development, managing change, diversity and inclusion, and conducting workplace investigations.
With her passionate and engaging style, Dr. Riley develops and presents customized leadership development programs for both public and private sector organizations, from manufacturing to the Courts. Organizational leaders and HR professionals from across the globe including Bahrain, Cameroon, Canada, Georgia, Nigeria have participated in her workshops.
One or more instructors listed above will be teaching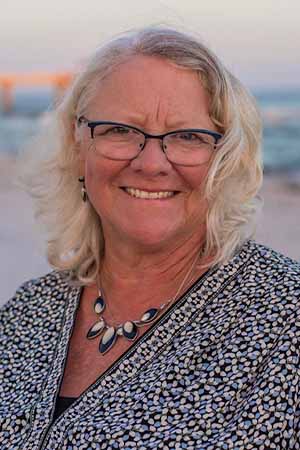 Joan Hill, JD, practiced law for 13 years with a small union-side law firm in Southern West Virginia before taking a position in the legal department of the Paper, Allied Industrial, Chemical and Energy Workers' Union in Nashville, Tennessee. She was the Director of Research and Education for PACE and after the merger, remained in the Education Department of the United Steelworkers International Union in both Nashville and Pittsburgh, Pennsylvania. As an educator, she mostly taught legal subjects including ADA, FMLA, labor law, and labor arbitration.
Before retiring in Alabama, Ms. Hill served as the Southern Board Representative for the United Association for Labor Education (UALE) and on the Steering Committee for the Labor and Employment Committee of the National Lawyers' Guild. Since retirement, Joan has been approved by the Federal Mediation and Conciliation Service Roster of Arbitrators, as a neutral to resolve labor disputes in both the private and public sectors.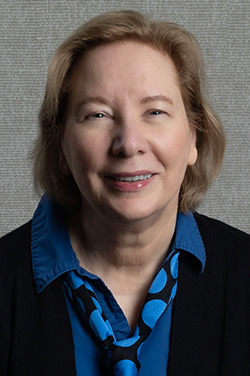 Michelle Kaminski, is an Associate Professor in the School of Human Resources and Labor Relations at Michigan State University. She works primarily in the area of labor education, teaching workshops for union members and leaders on a wide range of topics including labor law, stewards training, collective bargaining, union leadership, workplace bullying, communication skills, FMLA, and basic economics.
Professor Kaminski received the 2010 Wurf Fellowship from the Labor and Worklife Program at Harvard Law School for her work on gender and union leadership. She was editor of the Labor Studies Journal, the top academic journal in labor education. Previously, she was a bargaining unit chair with the Washington-Baltimore Newspaper Guild Local 35, now part of CWA. She also served as University Vice President (program chair) of the United Association for Labor Education (UALE).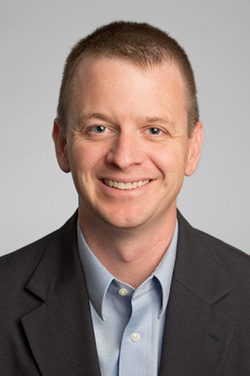 William Monnin-Browder, is a Policy Analyst at WCRI, where he studies the performance of state workers' compensation systems as part of WCRI's CompScope™ benchmarking team. His research is focused on studying workers' compensation systems in several states, including California, Michigan, New York, and Pennsylvania. He previously served as Executive Director of the Massachusetts Workers' Compensation Advisory Council and as Legal Counsel to the Massachusetts Legislature's Joint Committee on Labor and Workforce Development. Mr. Monnin-Browder received his B.A. from Tufts University and his J.D. from Suffolk University Law School.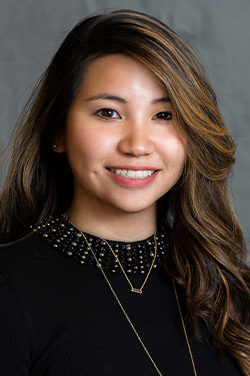 Mizuka Yasuoka, M.A., LLPC, NCC, CBIS, has a Master of Arts in Counseling from Northwestern University and a Bachelor of Arts in Psychology from Texas Tech University. Her current research focuses on traumatic brain injuries (TBI) and the complications that follow. This includes diagnosing mental health disorders, mitigating mental health concerns, and implementing proper counseling practices. Her research during her master's degree focused on the prevalence of suicide and depression while coping with a TBI.
It brings her great pleasure to educate and provide therapy for someone who has experienced or who is experiencing a brain injury.
REGISTRATION POLICY
Registration closes 2 business days before the start of the program.
CANCELLATION POLICY
FOR VIRTUAL (ZOOM) PROGRAMS

Cancellation more than three weeks prior to the program start date: full refund.
Cancellation two weeks prior to the program start date: 10% cancellation fee; remainder of program fee refunded.
Cancellation after program materials have been posted/provided to participants (normally 2 days prior to program start date): no refund.
Cancellation fees may be waived if the participant registers and attends the same program within 12 months. Fees may only be waived once.
MSU reserves the right to cancel programs when enrollment criteria are not met or for conditions beyond its control. Any additional costs incurred by the enrollee of canceled programs are the responsibility of the enrollee.
ADDITIONAL INFORMATION
MSU's Federal ID Number is 38-6005984
Business casual attire.
Please, no audio or video recording.
RECERTIFICATION CREDIT HOURS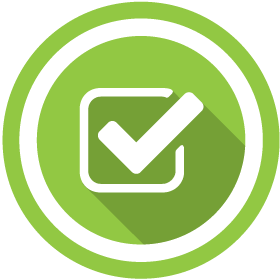 This program has been approved for 14 continuing education credit hours towards Professional Development Program recertification.
Learn more about Recertification
REGISTRATION FEE INCLUDES
All course materials.
Space is limited, so we advise registering as soon as possible to secure your participation.
Questions?  We would be happy to answer any questions you may have regarding this or any of our training programs.Please contact Program Coordinator, Kristi White at whitekr@msu.edu.